The following instructions will guide you on how to connect your woo-commerce store to your TWM Storefront.
Please review each section and step carefully
For additional assistance, please contact onboarding@thewmarektplace.com
Eligibility for your Woo-Comerce products to be imported into your TheWMarketplace storefront
The product should be published on the your Woocommerce store.
The product should be either "simple" or "variable" product.
There cannot be more than 3 attributes/options on a product. The system only allows up to 3 options from which you can create different variants.
The number of variants/variations cannot be more than 100. The System only allows only up to 100 variants.
The product should not be "downloadable" or "virtual".
The product should be "purchasable" (Product should have quantity OR price).
Please take note of which products will work and then proceed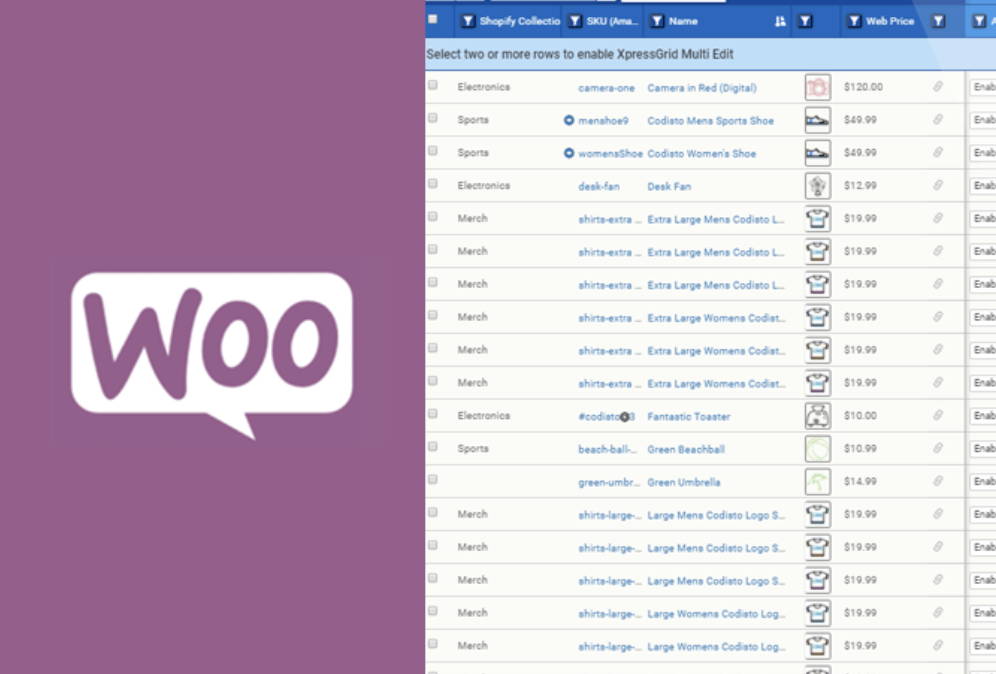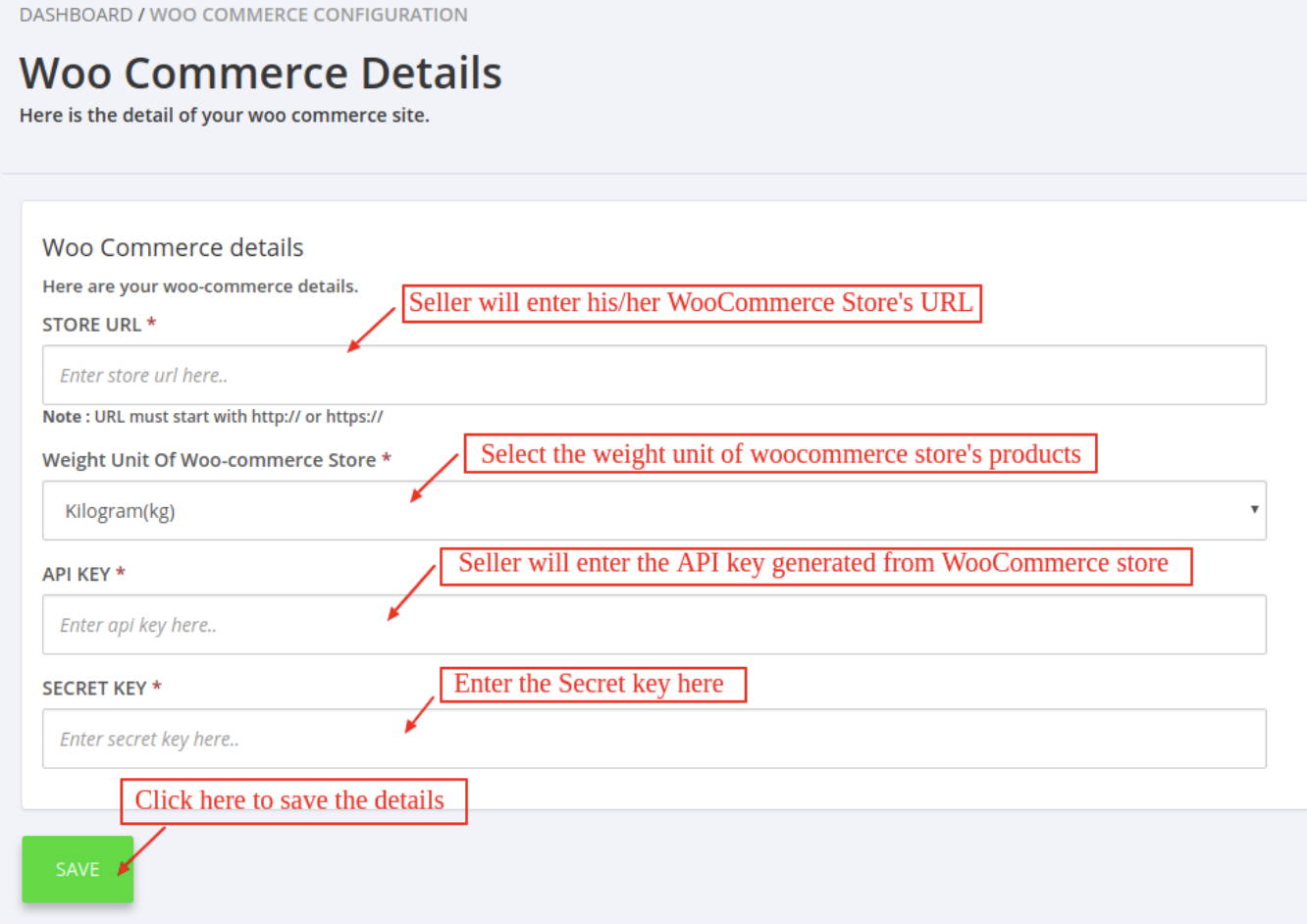 Step#1: Open Woo Commerce Connector in your TWM Dashboard
Enter your WooCommerce Store URL from where he/she wants to sync the products.
Select the Weight Unit of WooCommerce Store's products.
Enter the API key and Secret key.
(See Step 2&3 to generate API key and Secret Key)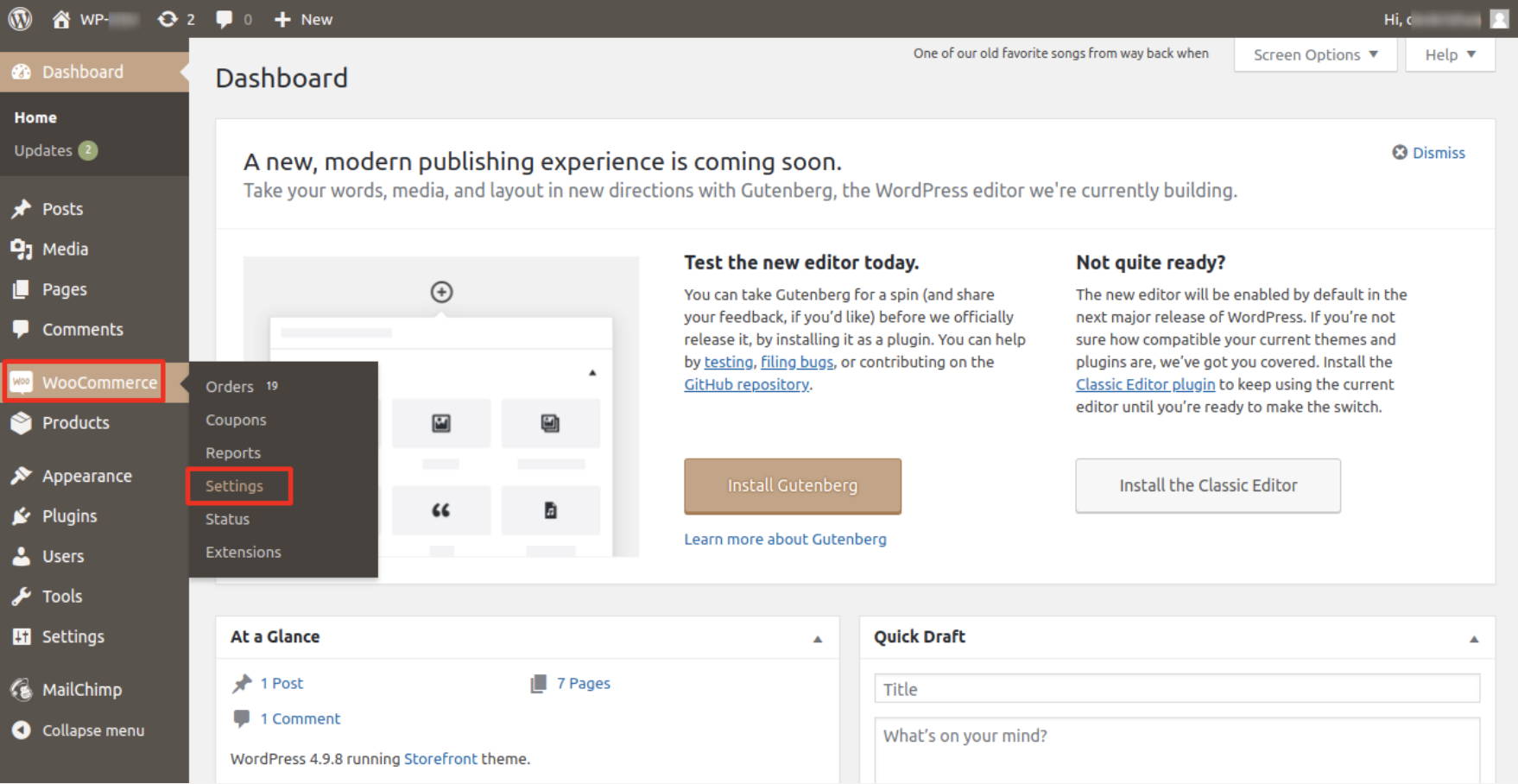 Step#2: Log into your Woo Commerce Account.
Log into your Word Press site, find the "Woo Commerce" Tab on your account.
Open up the window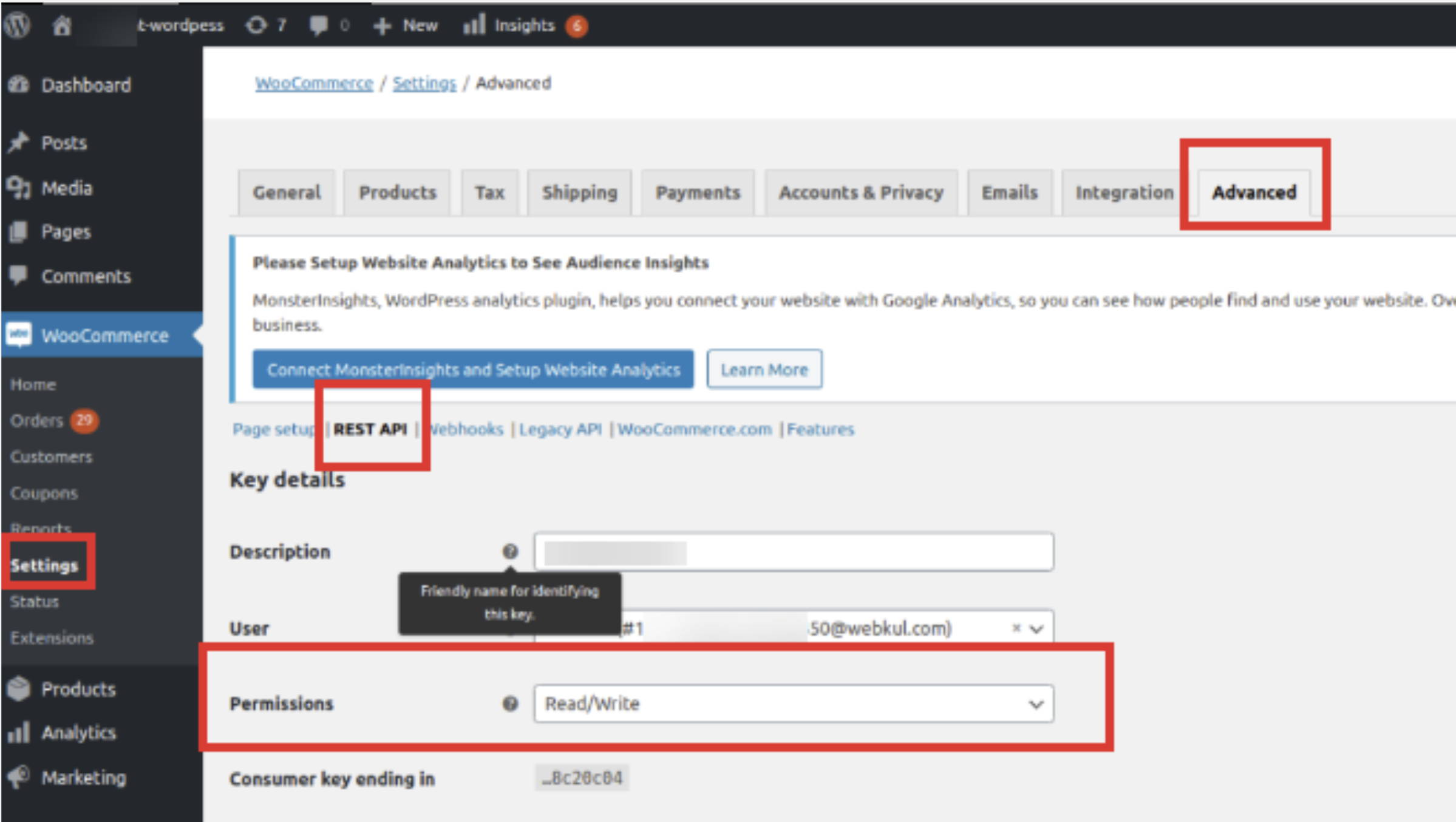 Step#3: Access Advanced Settings
Login to WordPress

>>Go to WooCommerce Settings

>>Advanced

>>REST API

>>Add Key

>>Click on Generate API Key
>>From here you will get the API Key as well as the Secret key.

RETURN BACK TO YOUR TWM DASHBOARD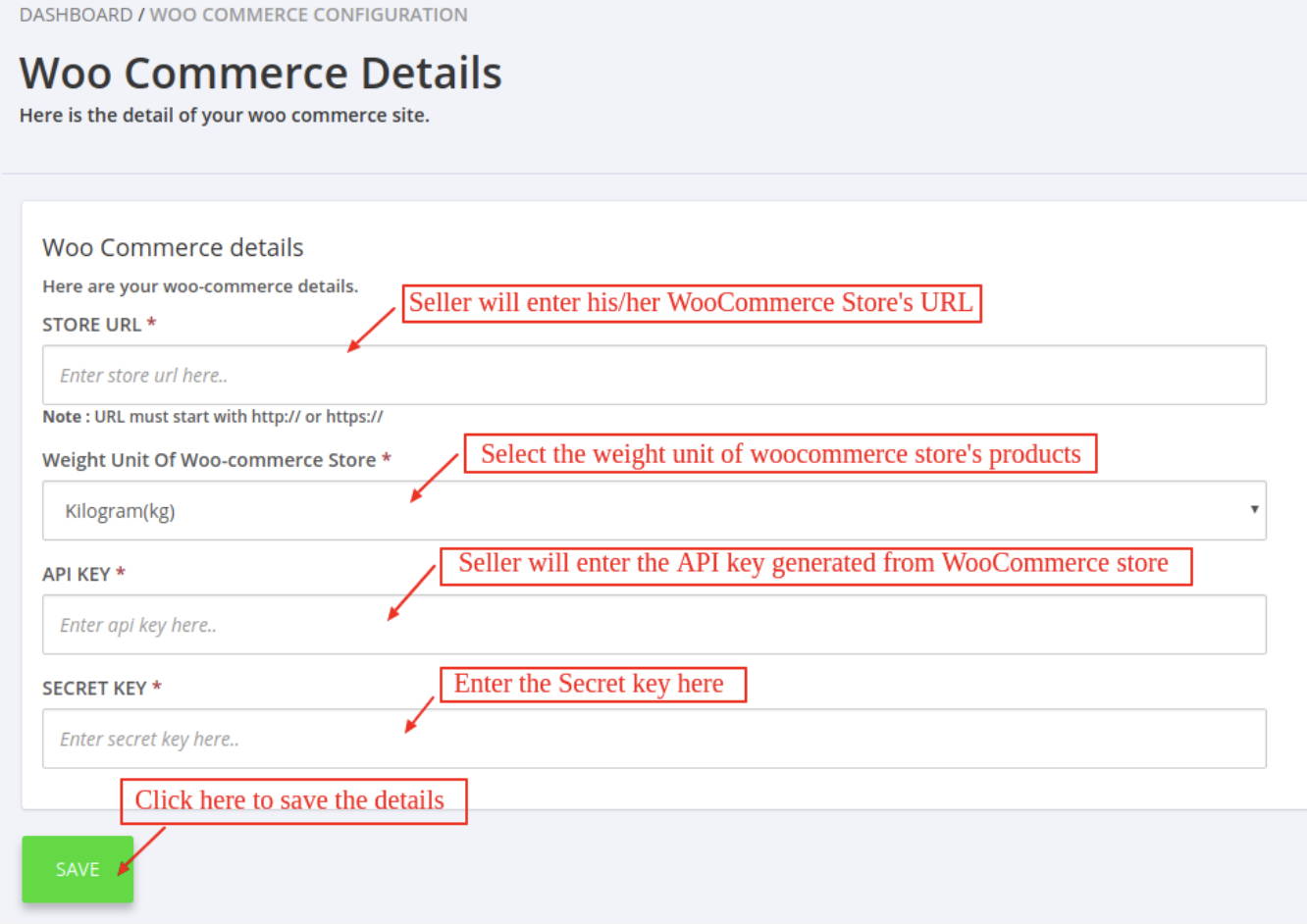 Input your API Key into the 3rd slot
Input your Secret Key into the 4th slot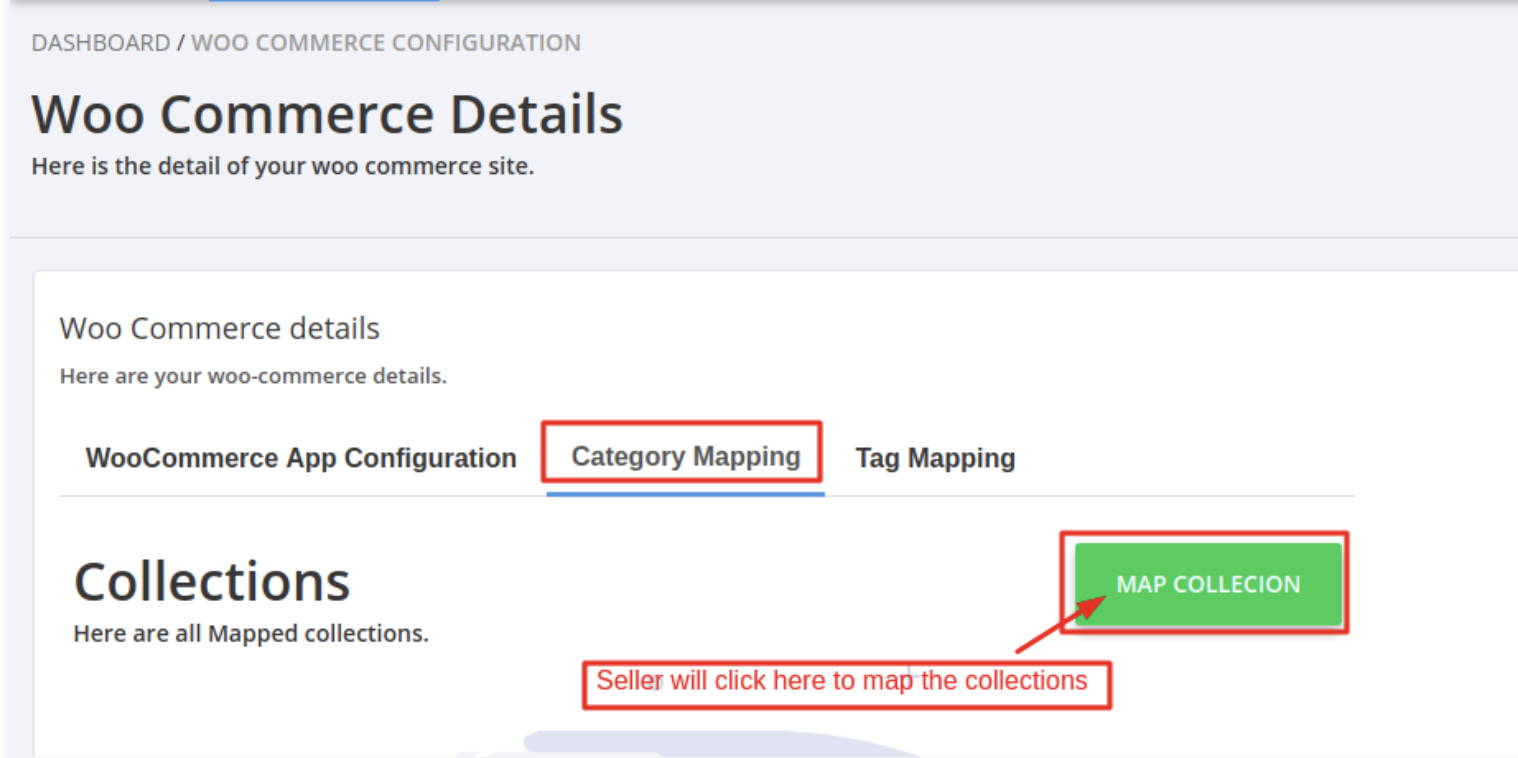 NOTE:- The category mapping works only for the manual collections, not for the automated collection.
Click on "Map Collection"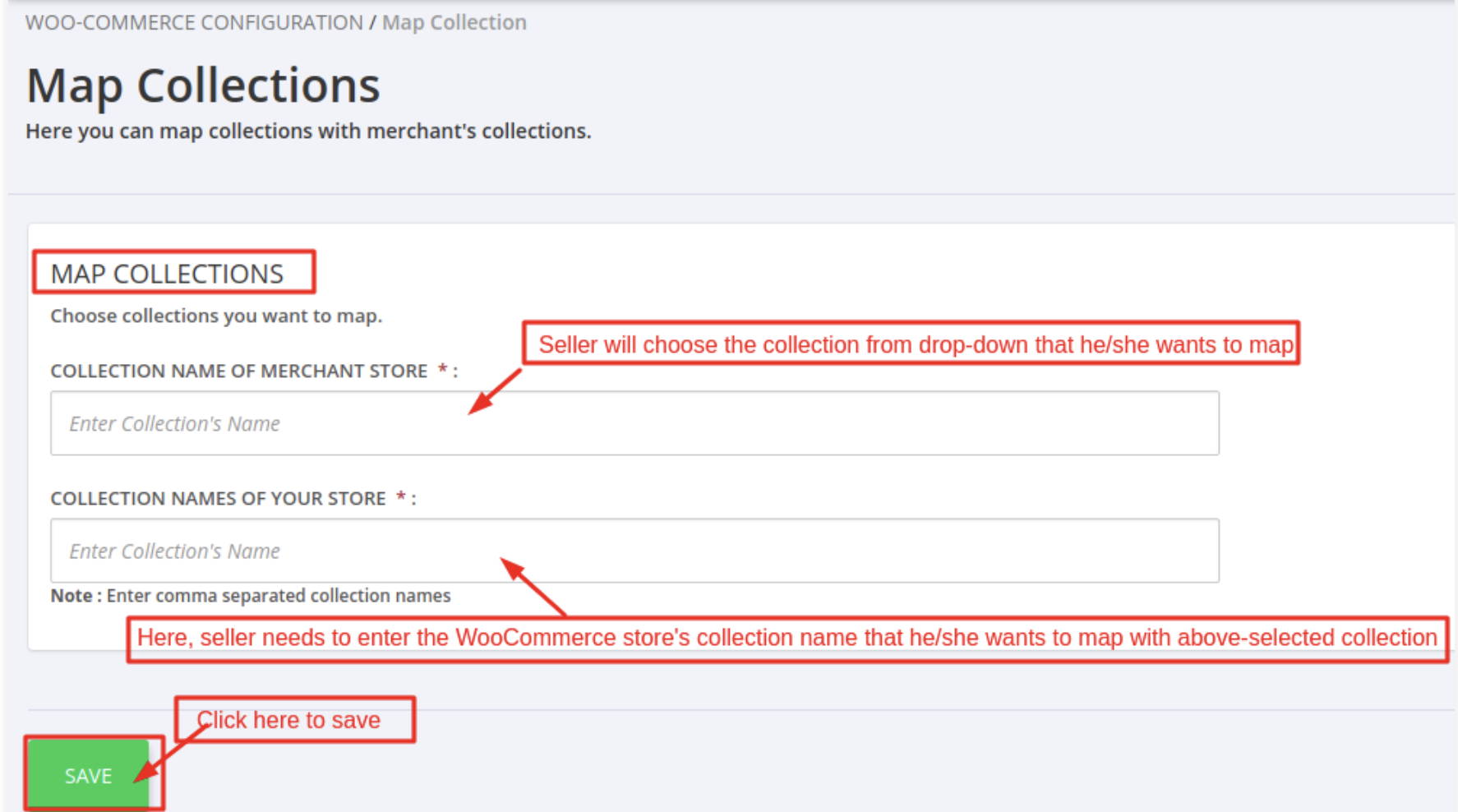 Now, clicking on the Map Collection button, the seller needs to select collection of admin's store that he/she wants to map with the collections of his/her WooCommerce store. This will be a One TWM COLLECTION to Many Woo Commerce Mapping.
- Tips: To make this process easier, make sure your products are segmented into collections inside your Woo Commerce Accounts
Example:
T-shirts with T-Shirts
Hats with their category of Hats
Creating extra collections inside your store has no impact on your website unless activated
6A: Click on "Map Tags" under the "Tag Mapping" Tab
6B: Review the Tags in your Woo Commerce, find matching "Tags" in TWM Portal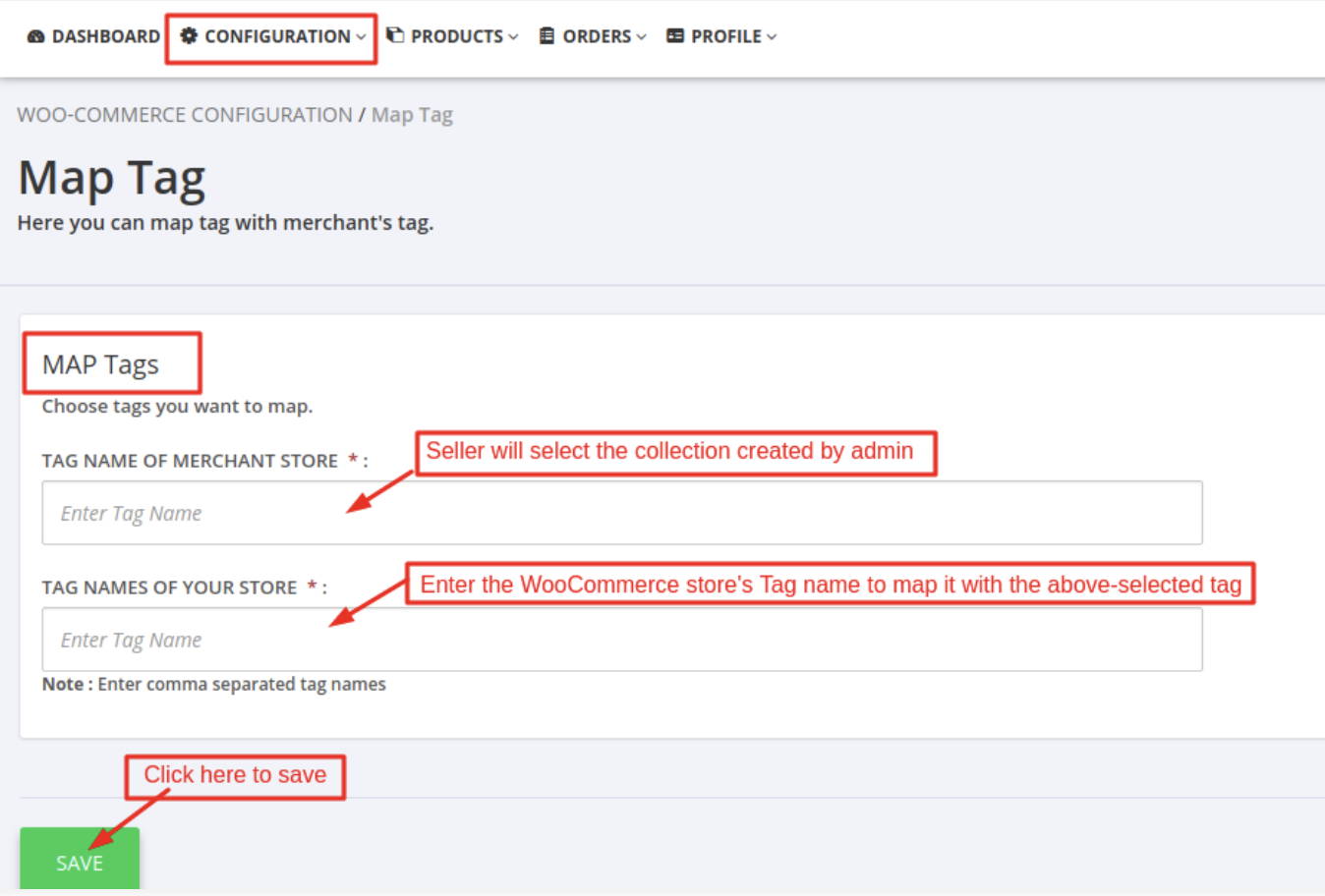 Tips: To make this process easier, make sure your products have Tags inside your Woo Commerce Accounts

This will be a One TWM COLLECTION to Many Woo Commerce Mapping.
Please ensure you are adding badges to this section that identify with a community.
Please be sure to have the same Tag inside your Woo Commerce account before mapping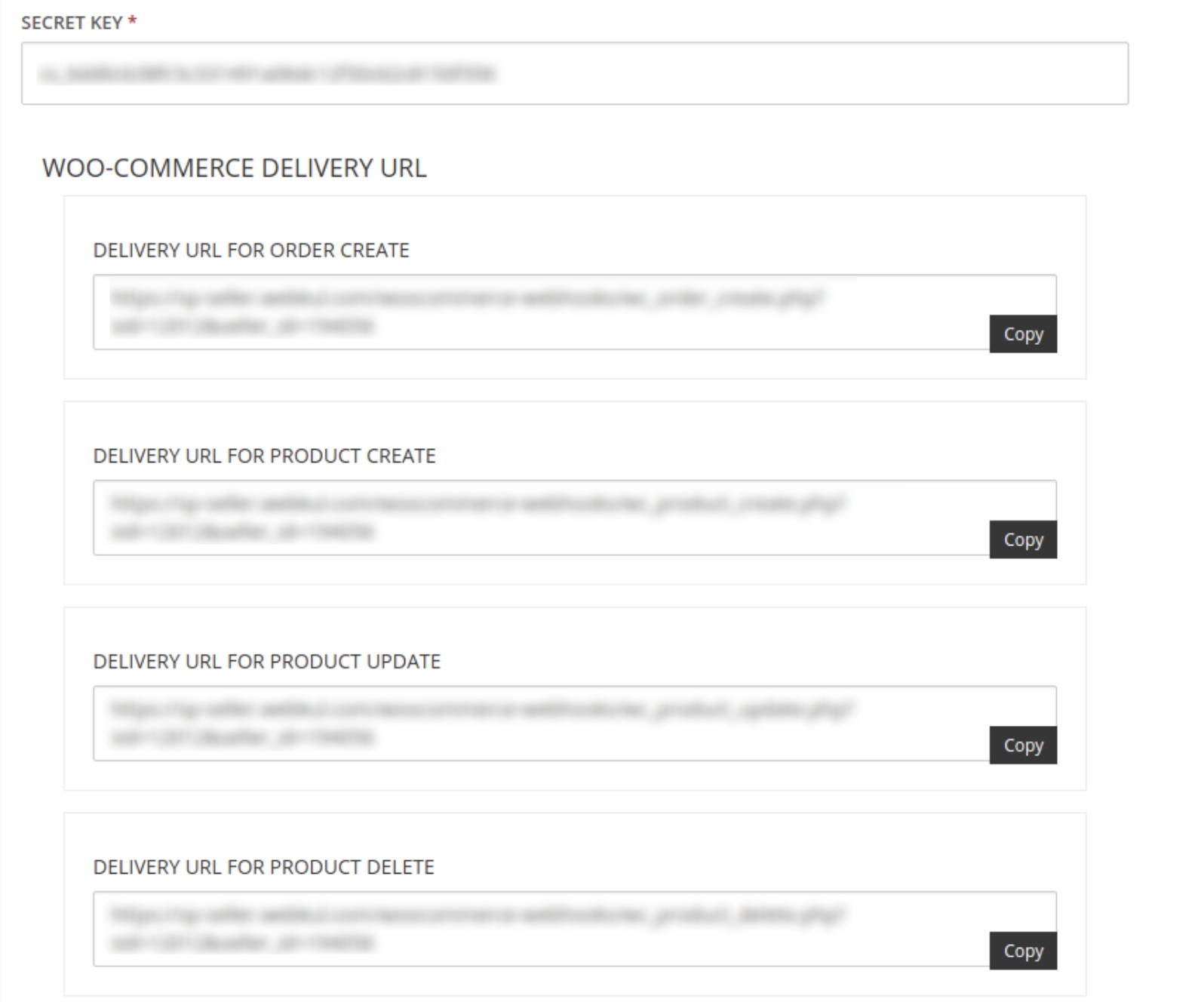 STEP# 7A: Webhooks from TWM to WOO COMMERCE
Copy one URL's to the right and create ONE Webhook inside your Woo Commerce account using the instructions below
Delivery URL for Order Create
Delivery URL for Product Create
Delivery URL for Product Update
Delivery URL for Product Delete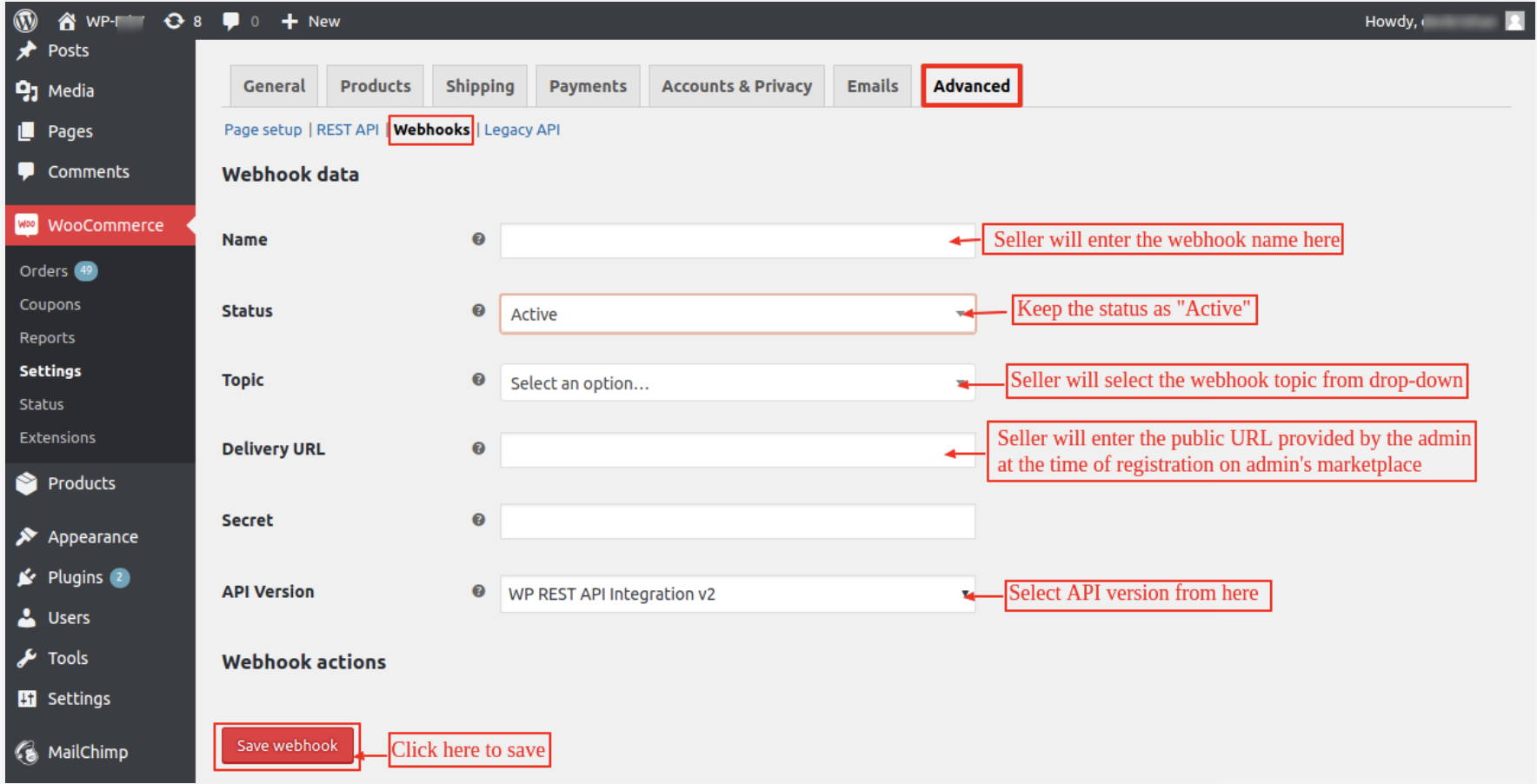 >>WooCommerce



>>Settings
>>Advanced
>>Webhooks
>>Add Webhook
>>Enter the details
>>Click on Save Webhook.
repeat steps in 7A&7B until all URL's are incorporated as webhooks
STEP# 8: Import Products
Method 1. Import Products by choosing a Date Interval.
Seller can select a date range to import the product created in between the selected range.
Method 2. Import Products by Product IDs.
Seller can enter the comma-separated Product IDs and import all of them in one go.
Method 3. Import Products by Product Slug.
Seller can enter the Product's slug and import that product.
After your products are imported, click on the "Listings" Tab of your dashboard.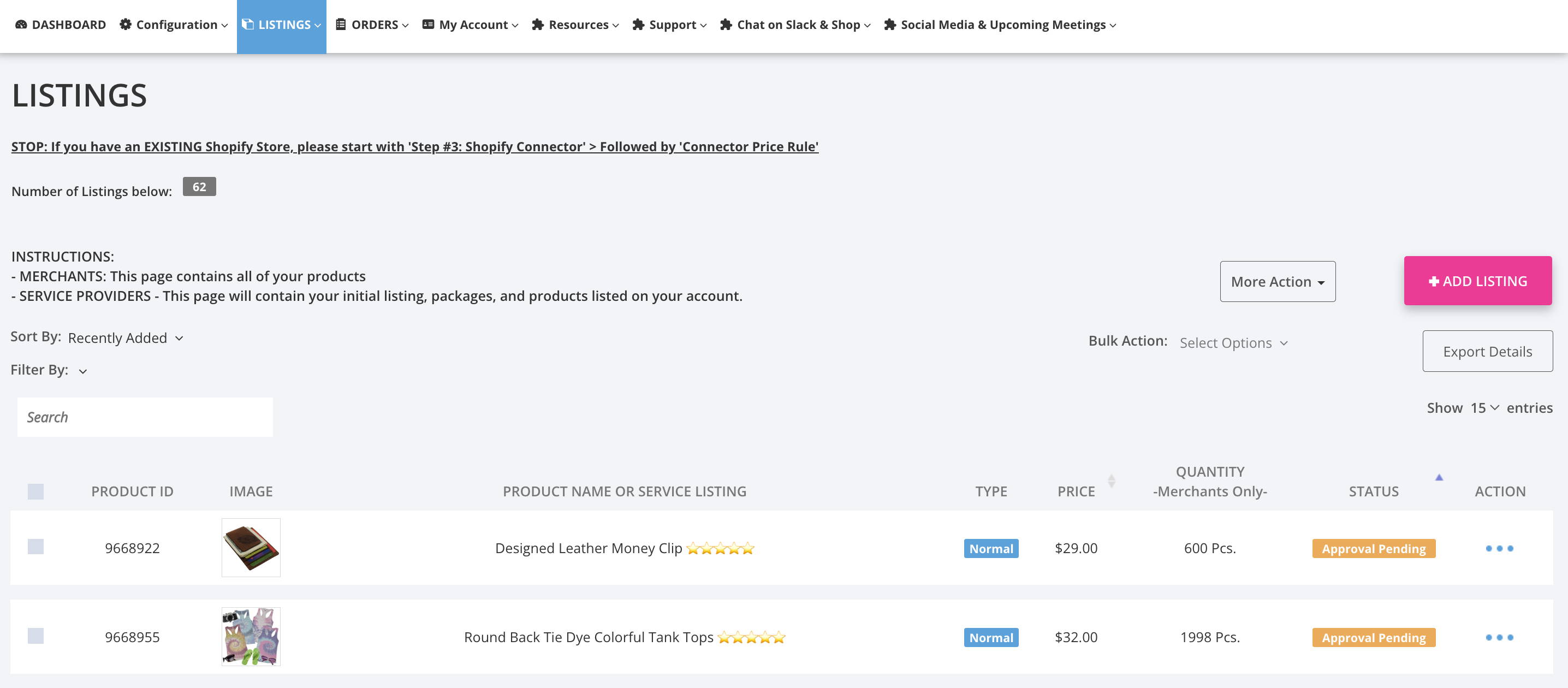 Step #9: Review your listings
All Listings will enter your account in the approval pending state. If you click on the the Ellipsis ... under the "Action" Header. you can do the following:
Review your products in detail to ensure all "Tags" and collections are mapped properly
You can assign a "Type" - this is unique to TWM
You can sync your product to your connected store.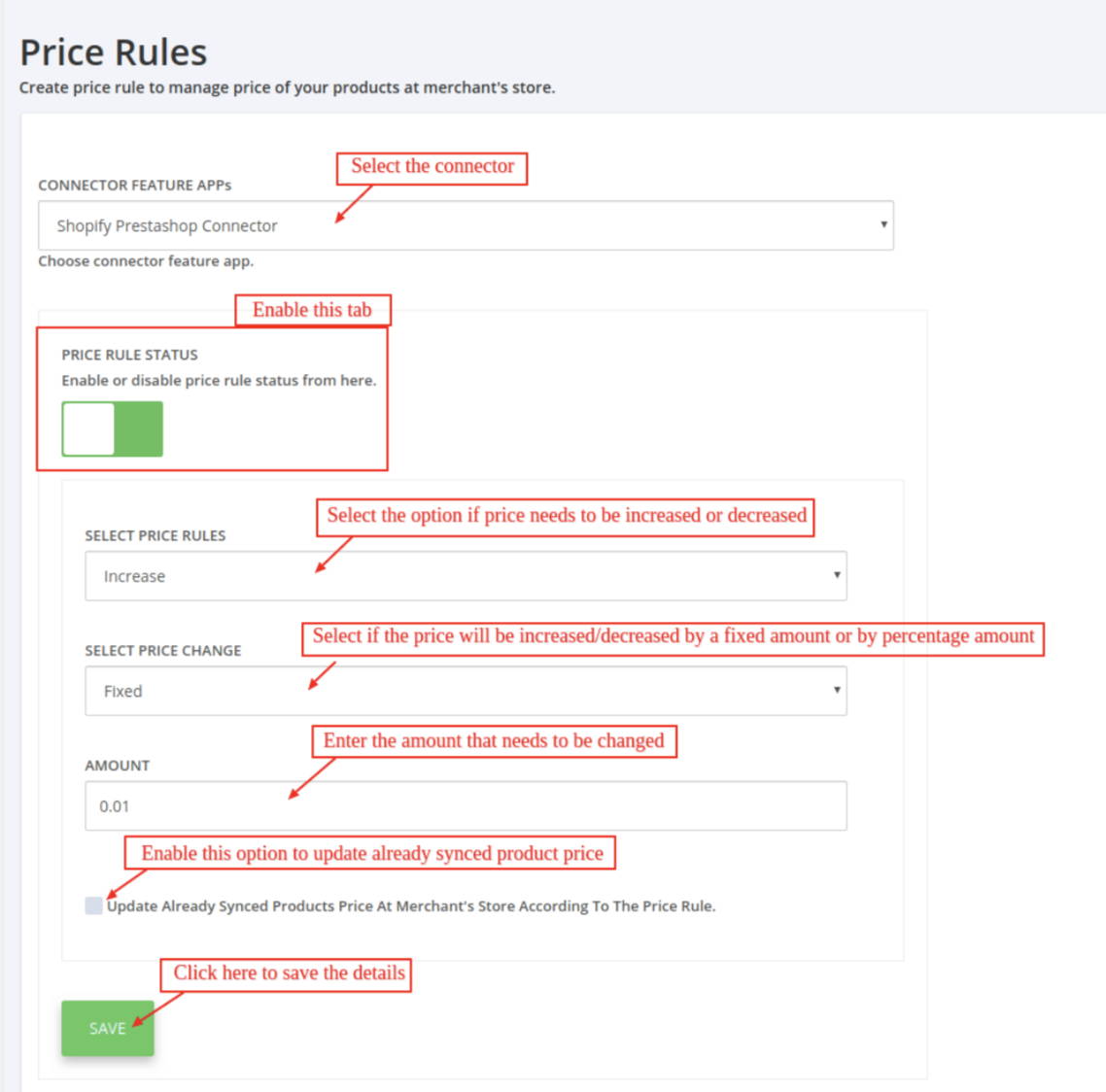 TheWMarketplace is shipping included site. To adjust the cost of your products in bulk, you can apply a price rule to all your products.
Click On "Configuration" Tab
>>Price Adjustments
>>Choose your connector "Woo Commerce"
Enable "Price Rule Status"
Determine how much you would like to adjust your pricing via a "fixed" amount or a "percentage"

Hit the "Save" Button

Prices will update automatically. Please standby while TWM Reviews your account
Thank you for being part of the Economic Engine for Women.
In the interim, make TheWMarketplace your #1 e-commerce place to find products and services.
Shop from the very women on the site. It is a woman, just like you, looking forward to that sale.
Don't forget to drop them a note and share your TWM storefront.