When we asked Rebel Nell CEO Amy Peterson how she would describe her business, she immediately said, "The beauty in our jewelry is as important as the mission behind our craft." Since 2013, Rebel Nell has been making undeniably unique and beautiful jewelry from repurposed materials, yet it's how the company is empowering under-served women that is most impactful. Rebel Nell uses its profits to support financial training, career education and mental health programs, and employs women who have been living in shelters to provide them a way to improve their job skills and financial security.
The WMarketplace caught up with Amy recently and asked her what she has learned from nearly a decade in business and why the mission of Rebel Nell is so rewarding. We encourage you to read Her Story and shop Rebel Nell's woman-owned jewelry to find your next showstopper necklace, bracelet, ring and earrings.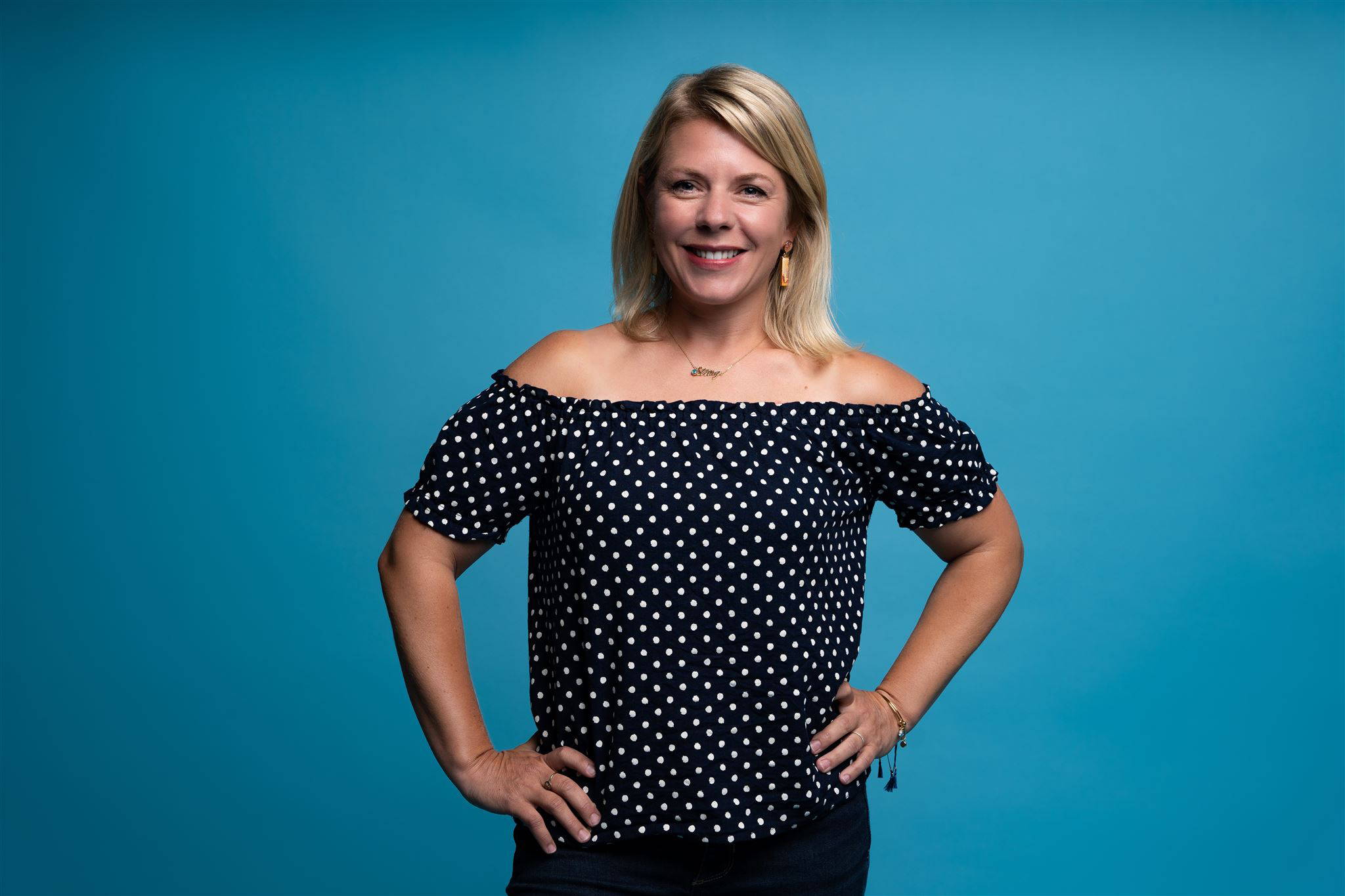 I wanted to start a company that was solely dedicated to empowering women.

What motivated you to create Rebel Nell?
I was working as an attorney in the sports industry and there were a lot of challenges being a woman in a mostly male world. I wanted to start a company that was solely dedicated to empowering women. Rebel Nell was started with the goal of creating a company that is mission first. We exist to provide employment, equitable opportunity, and wraparound support for women with barriers to employment. We hire directly from local shelters and teach the women how to make unique one-of-a-kind jewelry from repurposed and meaningful material. To date we have hired 36 women out of shelter living and graduated 33 into the traditional workforce.

Why did you decide to join The WMarketplace?
I am passionate about supporting women owned businesses and entrepreneurs. It is the foundation on which I built Rebel Nell. Joining WMarketplace is the perfect place to not only join but to support.
What has been the most challenging thing about getting your business up and running?
There are always challenges running a business. Overall, I think the constant stress and anxiety of getting a business off the ground is the most challenging. It is an intense head game, and you can be your own worst enemy and self-doubter. I see this particularly among women entrepreneurs. I am a work in progress. I am doing a lot of internal work to change my thought patterns.
What is something you know now that you wish you knew when you began?
Get an accountant and bookkeeper early in the game! Every starting entrepreneur is bootstrapping and wants to save money. So many times, we think we can manage the books while also running the business. It is a mistake I see all the time. Unless you have a finance background, I recommend getting a bookkeeper as soon as possible otherwise you are going to pay down the road to fix the mistakes you might make.
What has been the most rewarding part of owning Rebel Nell?
Being a part of someone's success journey. I am most proud of the fact that Rebel Nell has hired 36 women out of shelter living and graduated 33 into the traditional workforce. In addition to employment, as a social enterprise, we also provide wraparound support including financial literacy classes, housing resources, business education, legal aid and life wellness etc...The journey is tough and the road is long and winding but there is nothing better or more rewarding then when one of our team members shares a success like they purchased a car, bought a house, got a new job, etc. These are the moments I fight for.
Can you identify any "AHA!" moments?
The biggest "AHA" moment was early in my start at Rebel Nell. We hired our first three employees out of the shelter, and we were selling some of the products they made at a local art fair. A customer came up and admired a piece we were selling. We told her the price, but she walked away from the table to "think about it." I told Patricia, who was working the booth along with her two children, not be discouraged, even though the woman likely wouldn't return.
Well sure enough, an hour later the woman came back. This time we told her how special the piece was because of our mission, and that each piece is one-of-a-kind because of the woman who made it and the repurposed fallen graffiti. The woman purchased the necklace then got Patricia to sign the back of the card. After the woman left, Patricia collapsed on to her knees and cried happy tears, saying, "I made that piece, that was me!" Her kids gave her hugs and told them how proud they were of her. This was the "aha" moment. I knew that the company we were building was special, but it was the creativity of the product that was also impactful in the transformation of the women we were employing.

Remember that there are no failures, only learning opportunities.
How long have you been in business and has your business changed since you started it?
We started in 2013 and there have been a lot of iterations of Rebel Nell, but our mission has never wavered.
What communities have been important for you as you grew/developed your business?
The Detroit small business community is very important to me as well, as the Detroit community as a whole. We wouldn't be where we are today without the love and support of Detroiters.
Do you have photos on your desk that inspire you each day?
I have a picture of my son on my screensaver and another picture of Eleanor Roosevelt on the wall in my bedroom. Both of those images inspire me every day. Eleanor Roosevelt is the namesake of Rebel Nell. She was an incredible women's rights champion, civil rights advocate and humanitarian. Her dad called her "Little Nell" We think she deserves a more bad-ass nickname, and that's how we came up with Rebel Nell.
Do you have any advice for other women who are getting started in business?
Take it one day at a time. Each day is a rollercoaster ride of loving your business to wanting to shut it all down. Eventually you learn to live in the neutral zone and appreciate everything you learned along the way. Remember that there are no failures, only learning opportunities.
Launched in 2020, TheWMarketplace is a nationwide e-commerce marketplace for women-owned businesses to sell their products and professional and personal services. Offering favorable terms to its sellers, it also is a supportive community of women entrepreneurs that have access to learning opportunities through the trademarked HER-Commerce™ programs. With over 500 women-owned businesses selling 4000+ products and services ranging from home goods to coaching, in over 35 states, TheWMarketplace empowers shoppers with a new way to find the communities they want to support, including Black-woman owned, Latina-owned, AAPI-owned, Veteran woman-owned, and more. The Her Story Q&A is one benefit TheWMarketplace provides to sellers.