Looking for the perfect Valentine or Galentine's Day gift? Look no further than POMP Flowers. This women-owned business with family at its heart launched its direct to consumer business during the pandemic to bring joy into your home and what is more beautiful than that? From the importance of celebrating the wins to focusing on the bottom line, POMP's cofounder Ivette Harrouche shares her insights and inspiration in this week's Her Story.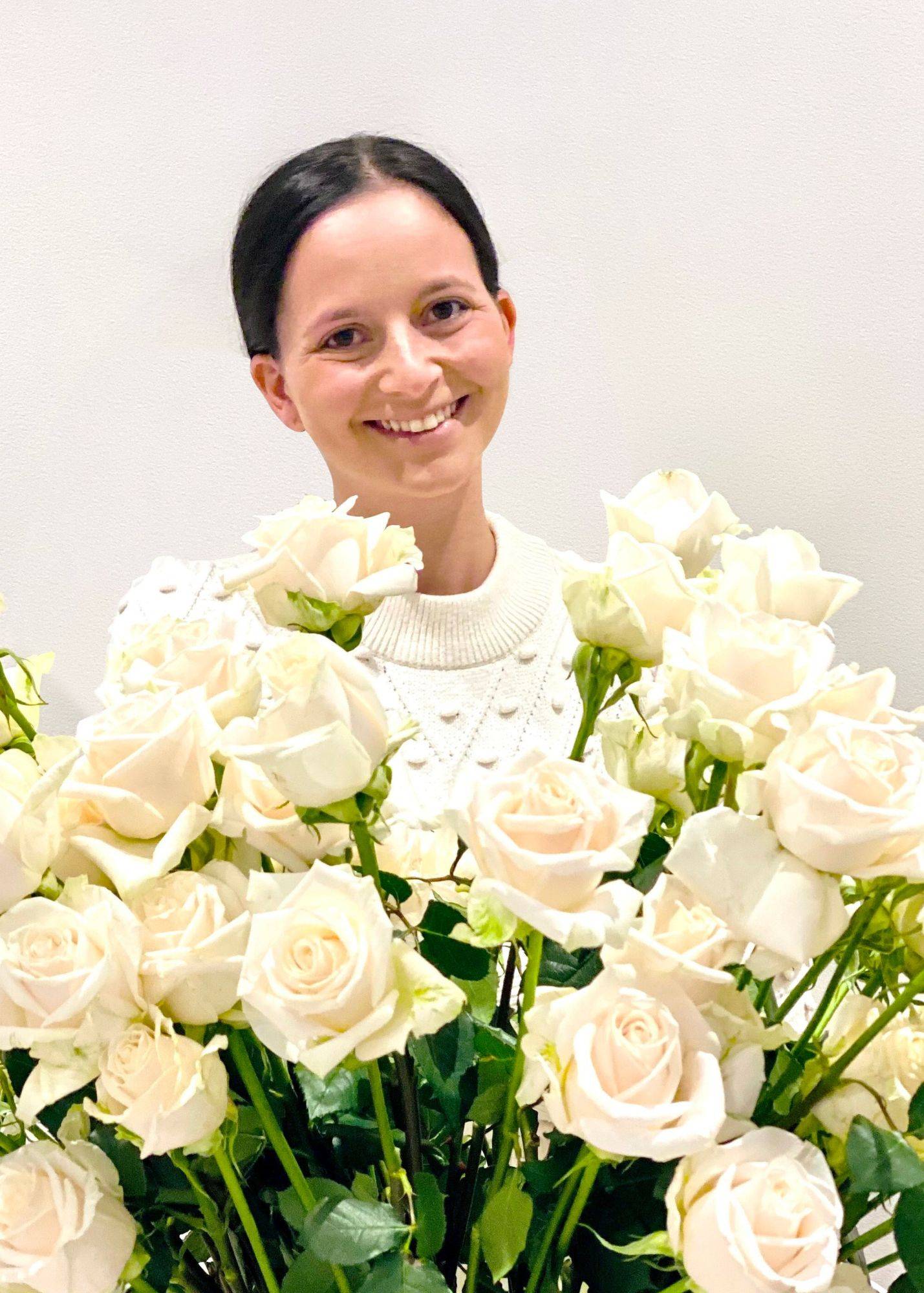 Nothing brings happiness into a home like florals!
Why did you start your business? What motivated or inspired you?
My family has been in the wholesale floral industry for over thirty years. We always knew we wanted to branch out to the direct to consumer space. COVID19 really hit the accelerator on launching DTC as we knew it was the right time. And that is when POMP was born. Nothing brings happiness into a home like florals!

What is something you know now that you wish you knew when you started your business?

I wish I would have known how to make hard decisions faster and with more confidence...but hey, that comes with experience!
Why did you decide to join The WMarketplace?
We are a woman-led company so it seems more than fitting. We are so proud to be WMarketplace's first and only DTC flower company! (editors note: We are so proud you joined us!!)
What has been the most challenging thing about getting your business up and running?
I think that the hardest part for me, operationally, has been getting the hang of dealing with a perishable product. We strive to fulfill orders and never swap products on orders so it takes a lot of logistics!
What has been the most exciting or rewarding part of owning your own business?

Learning to celebrate the little wins! We are a very small team so small victories are truly ours.
Can you identify a moment in your business that was pivotal in your success? Have you had an "AHA!" moment(s)?

When I went back to the basic principles of business. My profit must be greater than my costs. Today's companies burn a lot of cash to grow faster. I would rather grow slowly and steadily.

Learn to toot your own horn (without being obnoxious). Give yourself credit where credit is due - if not, someone else will take it!
How long have you been in business and has your business changed since you started it?

POMP's official soft launch was in May of 2021 (the same week I gave birth to my baby boy!). I like to say that POMP is my third baby who has taught me and continues to teach me so much each and every day. For starters, I've learned to trust my gut. I used to ignore it sometimes -- terrible idea. Also, POMP has changed me because I've learned to have so much confidence in myself. Lastly, I used to be a bit of a procrastinator. Now, the earlier things get done, the better! Not to mention, flowers do not grow from one day to the next -- planning is key!
Do you have a mentor, formal or informal? What role have they played for you?
My aunt and uncle, Jaime and Cheryl, are absolutely the backbone of every decision I make. Their experience in the floral industry is essential to POMP and to myself personally.
Do you have items, photos or mementos on your desk that inspire you each day? What are they?
Pictures of my kids, my husband and my family. I hope to make them all very proud one day!
Do you have any advice for other women who are getting started in business?

Learn to toot your own horn (without being obnoxious). Give yourself credit where credit is due - if not, someone else will take it!
Thank you, Ivette, for bringing so much beauty to the WMarketplace and for inspiring us with everything it takes to build a complicated and challenging business like floral delivery!
Launched in 2020, TheWMarketplace is a nationwide e-commerce marketplace for women-owned businesses to sell their products and professional and personal services. Offering favorable terms to its sellers, it also is a supportive community of women entrepreneurs that have access to learning opportunities through the trademarked HER-Commerce™ programs. With over 500 women-owned businesses selling 4000+ products and services ranging from home goods to coaching, in over 35 states, TheWMarketplace empowers shoppers with a new way to find the communities they want to support, including Black-woman owned, Latina-owned, AAPI-owned, Veteran woman-owned, and more. The Her Story Q&A is one benefit TheWMarketplace provides to sellers.