For years, Marie-Charlotte Piro's brother asked her to take a greater role in the family business and to lead the worldwide distribution of its international award-winning Tuscan olive oil. Finally, she said yes in 2019 and founded the distribution company Olio Piro LLC, where she is CEO and leads sales and marketing efforts.
Marie-Charlotte and Olio Piro have weathered the challenges of the pandemic and are so excited to bring their ultra-premium extra virgin olive oils to the U.S. market – and to the WMarketplace in particular. She wants everyone to know that Olio Piro makes food more delicious, and we are thrilled to share Her Story.

I strongly believe you are as strong as the people who believe in you...
First up, what made you bring Olio Piro to the WMarketplace?
99% of the people who have helped me and encouraged me to launch my company were women or small business owners. I strongly believe you are as strong as the people who believe in you, and who else would believe in you better than owner minority business owners?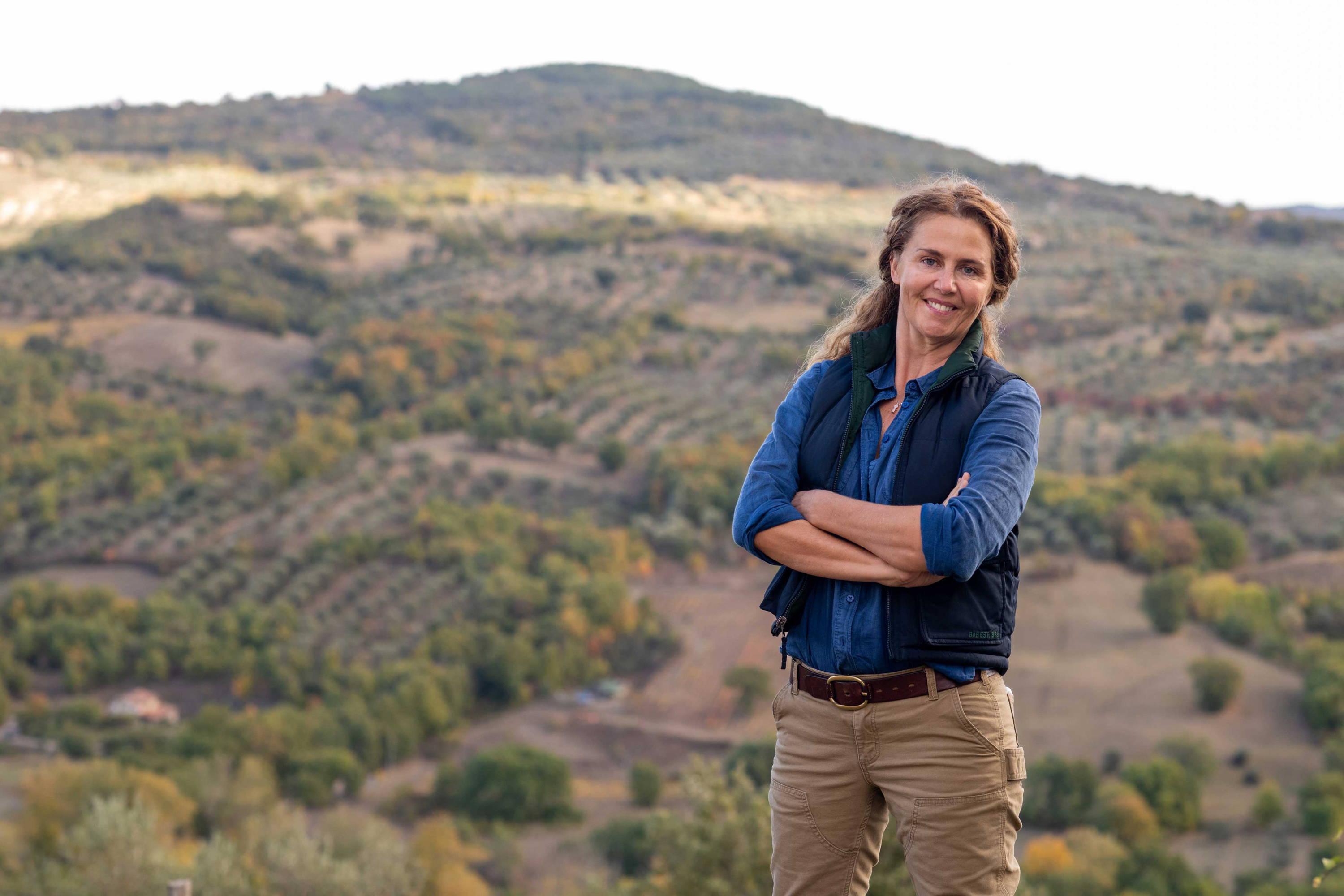 What made you say yes to your brother's recruitment effort to lead Olio Piro?
The uncompromising quality of his Extra Virgin Olive Oil, and the fabulous personal story behind it – not to mention the oh-so-incredible Tuscan panoramas around our groves – were all the ingredients I needed to let me go confidently in the direction of this dream. At the present day, as we start reaching the right audience within the US, we constantly get the most incredible feedbacks and encouragements, and this is really what is keeping us going now, despite the never-ending hurdles and challenges that go with producing and importing such a delicate luxury product.
What has been the most challenging thing about getting your business up and running?
We are newcomers to the world of luxury olive oil! And let me put it simply: our first shipment of Extra Virgin Olive Oil arrived in the U.S. mid-March 2020. Great timing! We had to rethink all our plans: Food shows, retailers, distributors, chefs.... and we had to learn e-commerce, with all the pitfalls that come with it. We had to be an e-commerce-only business for the first year, then we developed our retail outreach, and we are now concentrating again in strengthening our position in online sales
Is there anything you wish you knew then what you know now?
Where do I start? If I had to choose one, it would be that straight advertising DOES NOT WORK. You need to work for that brand awareness, sister! And it takes time. Don't waste your money on a shiny ad. It may be good for your ego, but it won't achieve what your product really needs.
What has been the most exciting about ushering Olio Prio through the past couple of years?
Really, seeing the results pouring in, once our company was ready to handle them. And now that we feel confident, we can scale up and keep our quality-first focus.

Piro is my family name, and I always keep in mind that what I do every day, as what my brother does in Tuscany, will be a legacy to our respective families.
Can you identify a moment that's been pivotal in your success?
Our first feature in a major publication was a huge moment for us. It was the Wall Street Journal in March 2021. I literally jumped up on our sofa. From that day, we were on the map. Now the challenge is to stay on it!
What communities have been important for you as you grew/developed your business?
Becoming a member of the Dames d'Escoffier, an international philanthropic organization of women leaders in the food, wine and hospitality industry was pivotal in acquiring the confidence to thrive in the food industry. The camaraderie I encountered in this organization is unmatched.
Do you have items, photos or mementos on your desk that inspire you each day? What are they?
There is always a bottle of Piro on my desk, with its beautiful and classy black and white embossed label saying simply "Piro." Piro is my family name, and I always keep in mind that what I do every day, as what my brother does in Tuscany, will be a legacy to our respective families.
Launched in 2020, TheWMarketplace is a nationwide e-commerce marketplace for women-owned businesses to sell their products and professional and personal services. Offering favorable terms to its sellers, it also is a supportive community of women entrepreneurs that have access to learning opportunities through the trademarked HER-Commerce™ programs. With over 500 women-owned businesses selling 4000+ products and services ranging from home goods to coaching, in over 35 states, TheWMarketplace empowers shoppers with a new way to find the communities they want to support, including Black-woman owned, Latina-owned, AAPI-owned, Veteran woman-owned, and more. The Her Story Q&A is one benefit TheWMarketplace provides to sellers.