In this week's Her Story, fashion designer Kahindo Mateene shares how being eliminated from Project Runway helped kick-start her fashion line which represents her Congolese heritage and a positive, modern Africa. Read on to learn about how Kahindo lives her commitment to social impact and ending poverty through ethical hiring practices, while delighting her customers with her original patterns and designs.

I also wanted to use fashion as a vehicle to make a social impact...
Why did you start your business? What motivated or inspired you?
I was born in Uganda, educated in Kenya, and have lived in Ethiopia, Nigeria, and Niger. I moved to the US when I was 17 to attend college with a suitcase full of traditional "African attire" and quickly realized that the bright prints and colors came off as too costumey. The stares I got were usually accompanied by negative opinions about Africa, that it was all about war and poverty. I realized then that I wanted to design clothing that represented my Congolese heritage and African upbringing in a modern way and told authentic and positive stories about the African continent. I also wanted to use fashion as a vehicle to make a social impact, specifically in Sub Saharan Africa, where I am from, by creating jobs, empowering women and ending poverty through paying fair living wages.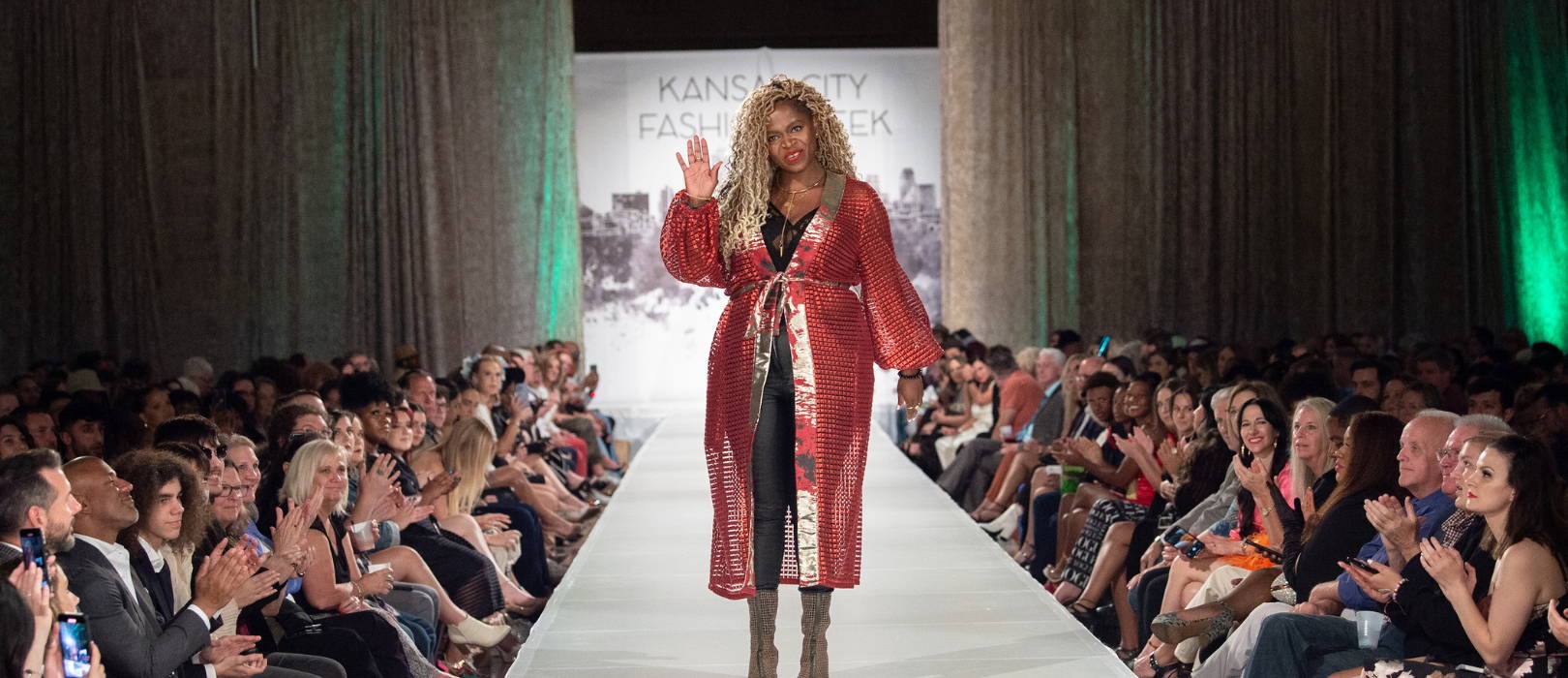 What is something you know now that you wish you knew when you started your business?

That consistency and perseverance are an integral part of success.
Why did you decide to join The WMarketplace?
I wanted to be part of a women-owned marketplace that supports women-owned brands, such as mine.
What has been the most challenging thing about getting your business up and running?
Doing it myself and being self-funded.
What has been the most exciting or rewarding part of owning your own business?

Seeing women's faces light up when they wear my designs. I also love being able to empower women through color and print and to know that I am equipping the women who make my pieces through job creation.

Can you identify a moment in your business that was pivotal in your success? Have you had an "AHA!" moment(s)?

Getting eliminated from Project Runway! This motivated me to move to New York and launch my new namesake brand KAHINDO.
How long have you been in business and has your business changed since you started it?

I had another brand, Modahnik that I started in 2009 in Chicago, and re-branded to what KAHINDO is

now, 6 years ago. The biggest change was moving to ethical production in Africa and designing our original patterns.
.

I also love being able to empower women through color and print and to know that I am equipping the women who make my pieces through job creation.
What communities have been important for you as you grew/developed your business?

Tory Burch Fellowship, Luminary.
Do you have items, photos or mementos on your desk that inspire you each day? What are they?

Photos of my parents.
Do you have any advice for other women who are getting started in business?

Do something you love and are passionate about.
.
If a journalist were to write a headline about you/your business, what would it be?

New York based Congolese Fashion Designer Kahindo Mateene is empowering women back home in Africa through fashion by creating jobs through her namesake ethical fashion brand KAHINDO and making a mark on the New York Fashion Scene.
Is there a non-profit or other social/mission-oriented business that your business supports? Can you tell us about this?

RefuShe Kenya, that supports refugee girls in Kenya, a lot from my home country of DRC.
Thank you, Kahindo, for sharing your advice and journey with the WMarketplace!
Launched in 2020, TheWMarketplace is a nationwide e-commerce marketplace for women-owned businesses to sell their products and professional and personal services. Offering favorable terms to its sellers, it also is a supportive community of women entrepreneurs that have access to learning opportunities through the trademarked HER-Commerce™ programs. With over 500 women-owned businesses selling 4000+ products and services ranging from home goods to coaching, in over 35 states, TheWMarketplace empowers shoppers with a new way to find the communities they want to support, including Black-woman owned, Latina-owned, AAPI-owned, Veteran woman-owned, and more. The Her Story Q&A is one benefit TheWMarketplace provides to sellers.