When Rhowena Adolfo Patel was pregnant with her first child, a friend gave her a little post-partum gift bag. At the time, she hadn't thought about her personal needs after the baby was born, and she eagerly looked for kits online. What Rhowena found – or didn't find – was disappointing, and so she created Healing Mama™ Co. so that all expectant and new parents can have access to important childbirth and postpartum products and resources as they welcome a new life into the world. Like many female entrepreneurs, Rhowena found a niche in the market and invented her own solution. Read on to learn more about Rhowena's business journey - and the importance of finding community with other female entrepreneurs.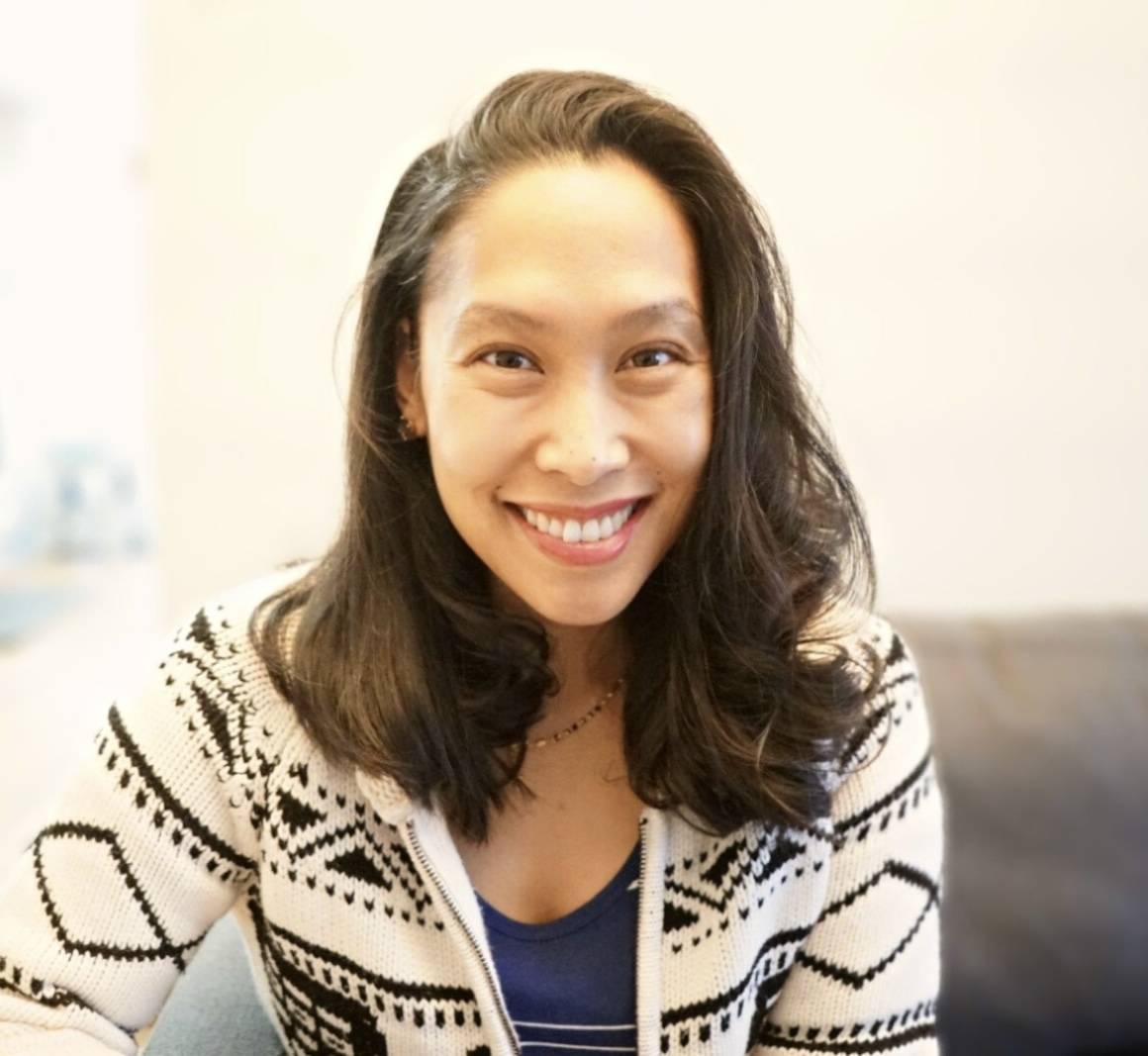 It's not about the excitement of owning my own business, it's about the impact of the work that I get to do FROM owning THIS business.
What has been the most exciting or rewarding part of owning your own business?
It's not about the excitement of owning my own business, it's about the impact of the work that I get to do FROM owning THIS business. The sales have been amazing at proving that the childbirth industry is in need of revolutionizing and that ALL our offerings are a practical solution to this problem. But here's what makes our hearts sing and our souls melt: it's when the parents that have purchased from us come back and share the experience they've had. Sharing that the products that we have armed them with "saved them!" in ways they would never have been able to know without actually going through it. And what brings tears of joy to our eyes are all the pictures we get sent of the new parent(s) and their brand new sweet bundle of joy! It is a true honor to see firsthand the actual impact we have made in their life and their transition into new parenthood.

What has been the most challenging thing about getting your business up and running?
Funding! By far nothing is tougher and more challenging than to get funding to start any business. Especially being a women and a person of color, the setbacks have been long, arduous, and daunting. But by finding the right mentors, advisors, and business programs, I have been able to bring to life the revolutionary solutions that Healing Mama™ Co. has for the entire birthing community.
Can you identify a moment in your business that was pivotal in your success? Have you had an "AHA!" moment(s?
Six months after launching [in December 2019], I applied to be a part of the Female Empowerment Project. Being a brand new company, I had no idea what my odds were of being invited on the call, but it was worth a shot to be able to be with five incredibly successful female entrepreneurs and to get their honest feedback about the work I was doing.
To my amazement I was accepted and I got the official invitation to be on their third call. The call lasted a profound three hours, alongside twelve other female entrepreneurs, where we all shared our businesses, and the feedback from these incredible entrepreneurs was absolutely priceless!
One of the female entrepreneurs on the call was the CEO of a brand that was pioneering movements in their industry and I wanted to get some of their products into the Healing Mama Home, so I made the ask for a one-on-one call together and she accepted! Two weeks later, I was on a call with this incredibly successful and impactful CEO and Founder, which was supposed to be a 20-minute call but lasted 52 minutes. I shipped her my biggest kit that I had at the time. During our call she was very tactical, insightful, and straightforward with her feedback.
She said "Rhowena, what you are doing is needed but you need to do it better!" With my heart sinking at this response, my soul jumped at the realization that "YES! I CAN DO IT BETTER" and "YES! I WILL DO IT BETTER!"
I completely scrapped almost everything and started from scratch! Six and a half weeks after this pivotal call, working 100 hour weeks, I relaunched, redesigned, and recalibrated my entire company from top to bottom and came back to market with an acute clarity about what the birthing community actually needed from a retail company versus what I thought it needed, and I very quickly learned that I knew nothing!

Make sure that the work you are doing, the business you will start, the vision of your work is BIGGER THAN YOURSELF. Bigger than anyone's opinion, bigger than your imagination, and most of all, bigger than your belief systems.
Do you have a mentor, formal or informal? What role have they played for you?
Yes! Healing Mama™ Co. would not be able to experience its level of growth and scalability WITHOUT the mentors and programs that I have been a part of! I cannot emphasize this enough, find advocates, mentors, teachers, advisors, people who have done this longer and better than you have. People that will give you feedback to grow or even stop and consider new perspectives, pivot, etc. The contribution of people who have been there and done it, is the most valuable and tangible way to grow, scale and succeed.
What communities have been important for you as you grew/developed your business?
Over the last two years, I signed up to be a part of every group call, community, chat, forum, and outreach solely for female entrepreneurs that I could find, especially the ones that did not require a financial membership plan. Being a bootstrapped, self-funded company, budget is tight and I knew that I had to do the work to find places where I could get the feedback, insights, and advice I needed. It was through these groups that I eventually found my first mentor, that snowballed into being accepted into a business accelerator program that gave another mentor and three industry specialists, that then turned into getting my first substantial amount of funding and another impactful mentor.
Do you have any advice for other women who are getting started in business?

Here are three pieces of advice:
1) Make sure that the work you are doing, the business you will start, the vision of your work is BIGGER THAN YOURSELF. Bigger than anyone's opinion, bigger than your imagination, and most of all, bigger than your belief systems. So, when $h!t hits the fan, and everything feels like it's crumbling, or if everything is literally crumbling beyond what seems like your "control," the vision and clarity of your work will give you the strength and energy to keep moving forward.
2) Have an exit strategy. Do not be so attached to your business that you cannot see an end or a transition from it. Just as in life, our end strategy is death. Beginnings and endings go hand in hand, and ignoring one will impede your level of success.
3) Build a community! It is ONLY because of the community that we have built that we are still alive today, quite literally. It is almost impossible to know every person your work has impacted but by being engaged, vulnerable, transparent, conscious, and authentic, you invite them to come into your world and together make your work evolve in ways you may have never imagined.
Thank you, Rhowena, for sharing your advice and journey with the WMarketplace!
Launched in 2020, TheWMarketplace is a nationwide e-commerce marketplace for women-owned businesses to sell their products and professional and personal services. Offering favorable terms to its sellers, it also is a supportive community of women entrepreneurs that have access to learning opportunities through the trademarked HER-Commerce™ programs. With over 500 women-owned businesses selling 4000+ products and services ranging from home goods to coaching, in over 35 states, TheWMarketplace empowers shoppers with a new way to find the communities they want to support, including Black-woman owned, Latina-owned, AAPI-owned, Veteran woman-owned, and more. The Her Story Q&A is one benefit TheWMarketplace provides to sellers.