Like many of the best inventions throughout history (herstory!), H2NO! was created out of necessity - and a bit of "lightning". CEO and creator, Miranda Wilson, needed an alternative to existing shaving creams and gels, so she took her 20 years of experience developing health and beauty and topical medical products and created something that worked for her. And like many entrepreneurs, she realized that if she loved it, others would too. Read on to learn more about Miranda's inspiration and the unexpected rewards that have come from her shaving innovation.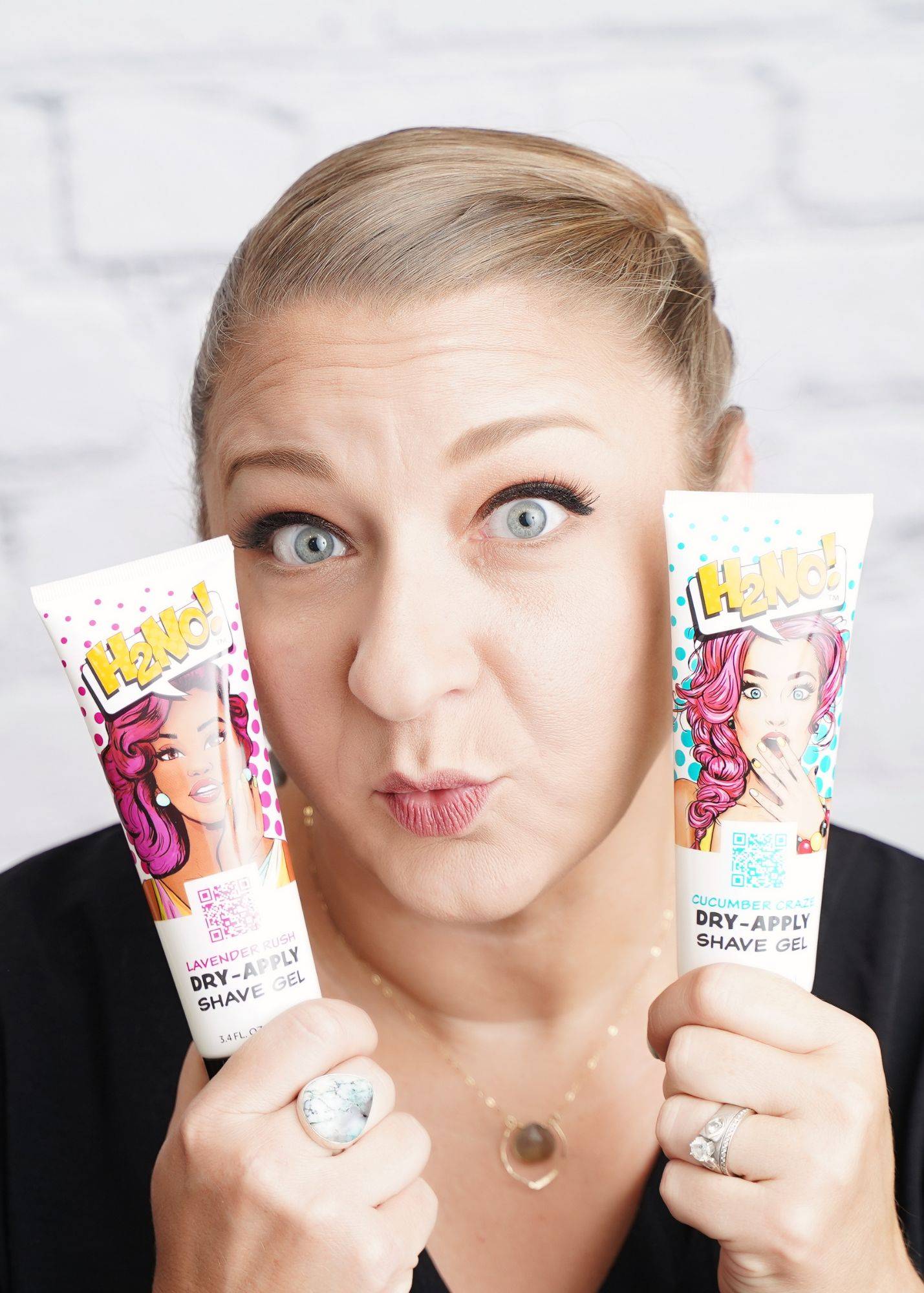 I used my many years of experience in developing other topical health and beauty products and discovered waterless shaving. From then on, I was addicted and couldn't go back.
Why did you start your business? What motivated or inspired you?
I passionately hated shaving. For me, it always caused a cascade of issues post shaving - from sebaceous cysts to ingrown hairs to razor burn. I used my many years of experience in developing other topical health and beauty products and discovered waterless shaving. From then on, I was addicted and couldn't go back. My skin challenges disappeared and I knew I had to share this new way of shaving with the world.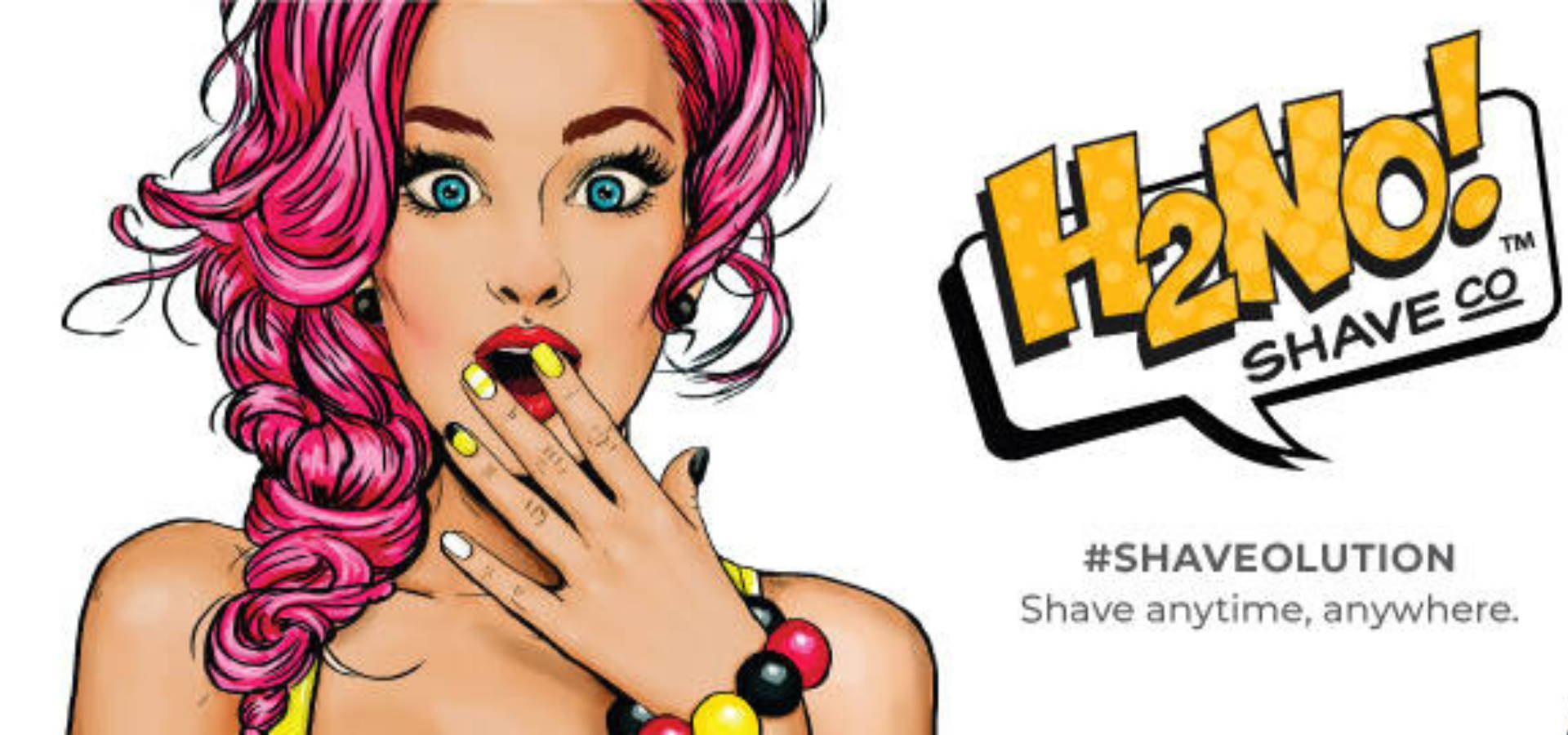 What is something you know now that you wish you knew when you started your business?
How much money you need for marketing! If you build it - they will not come if they don't know about it.
Why did you decide to join The WMarketplace?

I wanted to connect and partner with a platform that supports women-owned small businesses.
What has been the most challenging thing about getting your business up and running?
Asking people for money. I've never liked it, and it's something I still haven't done but desperately need to do. Asking someone to risk their money for your dreams takes a different level of self-confidence. Imposter syndrome runs rampant.
What has been the most exciting or rewarding part of owning your own business?
Hearing from fans of the product. I knew that it had changed my life, but I never realized what a profound impact a waterless shaving product could have on the lives of others. I thought about convenience and eco-friendly aspects, but I never considered what a life altering impact it could have on others with special needs or health conditions that can be impacted by in-shower shaving. I've had people reach out to share amazing stories of how the product has helped those on the autism spectrum or who suffer from POTS.
Can you identify a moment in your business that was pivotal in your success? Have you had an "AHA!" moment(s)?
My AHA moment was when I was walking around a beauty trade show with razor burn after shaving in a terrible hotel bathroom. I was out of the gel I made for myself, wishing I had more, when I felt like I was struck by lightning. I just kept thinking, "I can do this. I have the skill set and I'm surrounded by people who likely have the same problem."
How long have you been in business and has your business changed since you started it?
I founded the business in 2018 but didn't launch until 2021. Covid almost made me change my mind, and it definitely delayed my timing, but I'm glad I continued to chase my dreams.
Do you have a mentor, formal or informal? What role have they played for you?
Everyone I've come in contact with is a mentor and they all play a role in either forming what I want or don't want to do in my life or business. Some of my favorites are Lynn Powers with Masami and Lisa Girolamo with LinderHealth. They have great insights and share them freely. They want to help other women succeed.

If you hear the calling, go for it. The path will reveal itself. Just trust in your instincts and believe in yourself.
What communities have been important for you as you grew/developed your business?
The local pop-up community has been great and was essential during covid. They offered an outdoor safe shopping space that helped small businesses survive during restricted times.
Do you have items, photos or mementos on your desk that inspire you each day? What are they?

Who doesn't :) I have a Wall-e mini-robot who reminds me to consider the waste we generate and not to take our planet for granted, and a mini-book of Jen Sincero's "You are a Badass" because we all need reminders about the good and the bad.
Do you have any advice for other women who are getting started in business?

If you hear the calling, go for it. The path will reveal itself. Just trust in your instincts and believe in yourself.
If a journalist were to write a headline about you/your business, what would it be?

"Shaving evolves for better skin and more drinkable water"
Are there any apps or business services that you just can't live without that you would like to give a shout-out to?

Canva and Preview have become my everyday use apps. I also like Play-Pic-Post for video editing. It's what I've gotten familiar with so it's what I prefer.
Is there a non-profit or other social/mission-oriented business that your business supports? Can you tell us about this?

We donate to gift bags to support nurses and front line workers but our real passion is water way clean ups. We organize these ourselves to build a community of caring individuals who maintain and clean up the local waterways, lakes and ponds.
Thank you, Miranda, for sharing your advice and journey with the WMarketplace!
Launched in 2020, TheWMarketplace is a nationwide e-commerce marketplace for women-owned businesses to sell their products and professional and personal services. Offering favorable terms to its sellers, it also is a supportive community of women entrepreneurs that have access to learning opportunities through the trademarked HER-Commerce™ programs. With over 500 women-owned businesses selling 4000+ products and services ranging from home goods to coaching, in over 35 states, TheWMarketplace empowers shoppers with a new way to find the communities they want to support, including Black-woman owned, Latina-owned, AAPI-owned, Veteran woman-owned, and more. The Her Story Q&A is one benefit TheWMarketplace provides to sellers.