After going through Stage IV Endometriosis and a severe reaction to hormonal treatments and birth control, Ana G. Herrera founded Glow Botanica with a mission to create natural solutions that support hormonal imbalances and symptoms, no matter the age of phase of life. With world class doctors who support our naturopathic solutions, we are committed to bringing relief to women with plant medicine innovation, and without the side effects of what the Pharma industry currently offers. Read all about Ana G. Herrera and her journey of starting Glow Botanica below!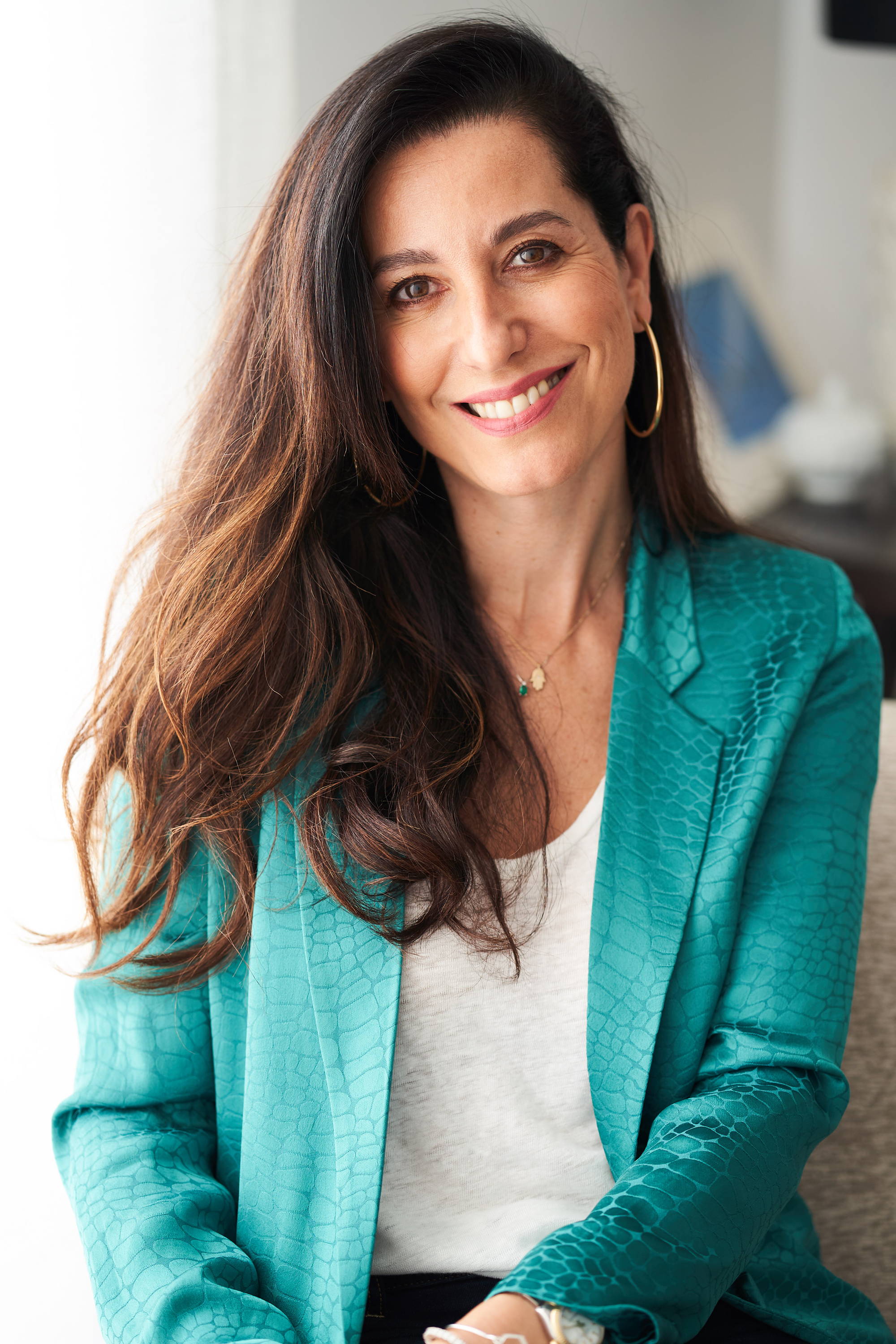 I created Glow Botanica so that all women could achieve hormonal wellness, in complete harmony with their bodies...
What inspired you to start your business?
My hormonal imbalance started at the age of 21 with fibroids - a common condition can be painful nonetheless. I had my first surgery to remove fibroids at that age. At age 23, I started having painful periods and by the time I was 28, I was diagnosed with Endometriosis, and I lived in some form of pain around 40-60% of the month. By the time I was 37, I had gone through three further surgeries and became part of the 1 in 10 infertile club.
My interest in the hormonal space morphed into much more with Hormone University (IG: @hormoneuniversity) - an educational platform with the mission to improve hormone health through accessible knowledge. Our articles are easy-to-read and written by experts in the field.
After two long years of research, my team of doctors, pharmacologists and I created a natural alternative (Tummy Butter) to conventional hormone replacement therapy giving birth to Glow Botanica.
I created Glow Botanica so that all women could achieve hormonal wellness, in complete harmony with their bodies, instead of forcing them to live in constant discomfort and pain or just covering their symptoms.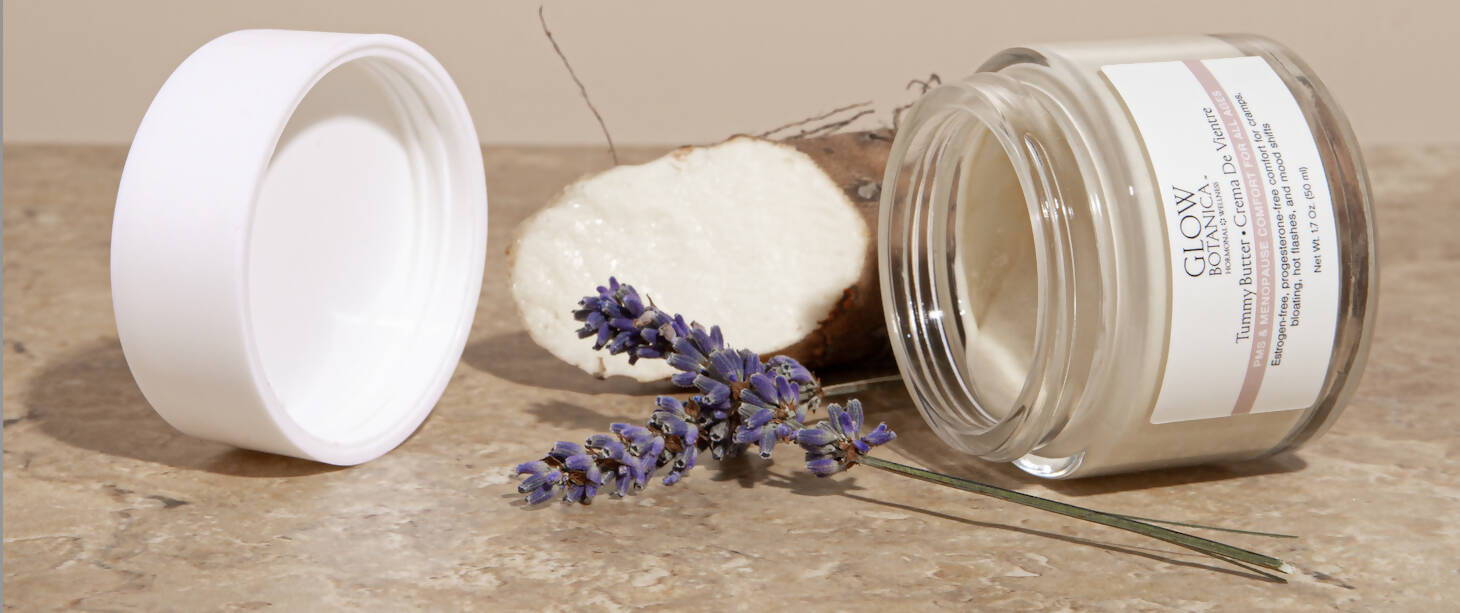 What is something you know now that you wish you knew when you started your business?
Oh so much! Nobody can prepare you for the rollercoaster of creating your own business. Not knowing, is in fact, better, otherwise it would be too overwhelming and it might have stopped me from starting it!
A couple of examples – I wish I had known that your brand name is not just about buying a domain – you need to check trademarks too, and not just in one country! That will save you time and money! Fundraising is another example - learning and knowing about raising money requires a lot of preparation and it's almost like learning a new language. I was lucky I had great mentors and advisors. Talking to other founders was really helpful, and there are a few great books and podcasts that can be really helpful in that process.
Why did you decide to join The WMarketplace?
As a female-founder, it's important to surround myself with like-minded people–those who are driven and empowered to make change in the world. WMarketplace is a beacon for this community, and encourages conversation among business owners that can only help grow our businesses. It's a unique retailer that I am very proud to be partnering with.
What has been the most challenging part of getting your business up and running?
Creating a completely new formulation was very scary. We went through 19 versions before we got to the right one. That's just one step! – the next one was efficacy with symptoms. I will never forget the day we received the results of our first study – it was a great milestone and I cried of happiness!
The second challenge was to raise money without previous experience. It's scary and very hard. I was lucky to have friends and family that became my first investors, but it's all a process in itself. We did get many rejections until we reached our goal. We are blessed that we oversubscribed in our first pre-seed round - another amazing moment I will never forget!
What has been the most exciting or rewarding part of owning your own business?
Speaking 1:1 with our customers and hearing how our products have literally changed their lives. I regularly invite them to have a 1:1 call with me, and I also had the pleasure to meet with one in-person at a wellness event in Austin. There's nothing more important to me to personally connect with customers and listen to their feedback. The few minutes with them is priceless and motivates me to develop more products to support their efforts in reaching hormonal balance.
Can you identify a moment in your business that was pivotal in your success? An "AHA!" moment(s)?
The day we received the results of our first study – followed by the ones we did for Endometriosis and PCOS. Hundreds of women reported a huge improvement in their symptoms…those moments change the course on how you communicate your product benefits, not to mention the enormous satisfaction and moment of pride it brings to the company! They were more than AHA moments!

As a female-founder, it's important to surround myself with like-minded people–those who are driven and empowered to make change in the world.
Do you have a mentor, formal or informal? What role have they played for you?
We have been immensely fortunate to have incredible, brilliant mentors. It was clear to me from the start I had to surround myself with the best advisors.
My mentors Jelena Zec and David Pascual taught me about capitalization tables, raising money, agreements, and negotiations -- Jelena comes from Unilever Ventures and pioneered the women's wellness space investment focus there. She has invested in numerous startups from the other side of the table and loves supporting founders. David is a successful former founder and investor himself. He has his own fund and is a former CFO. I had absolutely no idea about fundraising, creating an impactful deck, learning the investor's language, or how to get the right introductions, and beyond that how to approach them. They have been great teachers and I have learned so much from them throughout this process.
MZ Goodman comes from digital growth at Glossier and Goop; she is not only a very smart advisor, but she is also a wonderful community builder who has provided me with introductions, interviewed key members of the team, and given us brilliant and honest feedback. Jose Maria Palencia is the former CEO of World Duty Free - say no more.
Our doctors have been crucial too, Dr Elizabeth Poynor, Dr Emilia Villegas…I continue to learn and there are many others that have been incredibly helpful. I could go on and on!
What communities have been important for you as you grew/developed your business?
The communities of practitioners such as functional nutritionists, dieticians, naturopathic doctors, and ObGyns (and so much more!) have supported our mission and product by spreading the word. They've also supported our consumer studies and have shared their knowledge on our social platforms. The community of women dealing with the discomforts of hormonal imbalances, from endometriosis to perimenopause, are those who I connect with the most and truly motivated me to develop Glow Botanica. This community is 80% of the female population - their courage and mission in voicing these issues, as their struggles should not go unnoticed, is inspiring. I want to support them.
Do you have items, photos or mementos on your desk that inspire you each day? What are they?
Oh yes - I have a Hallmark card that says "Go Change The World".
Do you have any advice for other women who are getting started in business?
Read and prepare yourself. Be proactive, all the time. Take your time when hiring - it can be an expensive mistake to hire the wrong people. Surround yourself with people who are givers and can help you. And don't forget to pay it forward.
If a journalist were to write a headline about you/your business, what would it be?
"No pills, no drugs - if you are going through PMS, menopause or a hormonal imbalance, these are the products that work"
Are there any apps or business services that you just can't live without that you would like to give a shout-out to?
Asana for project management - really like that platform to have visibility, work closer as a team and be more productive!
Thank you, Ana for sharing your insights and vision for your inspiring business!
Launched in 2020, TheWMarketplace is a nationwide e-commerce marketplace for women-owned businesses to sell their products and professional and personal services. Offering favorable terms to its sellers, it also is a supportive community of women entrepreneurs that have access to learning opportunities through the trademarked HER-Commerce™ programs. With over 500 women-owned businesses selling 4000+ products and services ranging from home goods to coaching, in over 35 states, TheWMarketplace empowers shoppers with a new way to find the communities they want to support, including Black-woman owned, Latina-owned, AAPI-owned, Veteran woman-owned, and more. The Her Story Q&A is one benefit TheWMarketplace provides to sellers.