Robyn Sabel creates Buttercup & Joy's bracelets to instill hope, fortify courage and express gratitude. Each bracelet is accompanied by an inspirational message that relates to mental health. It's a way to remind a friend or family member that they are not alone. By donating 10 percent of its proceeds to the National Alliance on Mental Illness of New Jersey, Buttercup & Joy underscores its commitment to the mental health community and amplifies its message of hope.
The WMarketplace recently spoke with Robyn and asked about her story and how it has shaped Buttercup & Joy. We LOVE her bracelets – so pretty! – and hope you will consider purchasing one to help support a friend or family member who could use a little lift.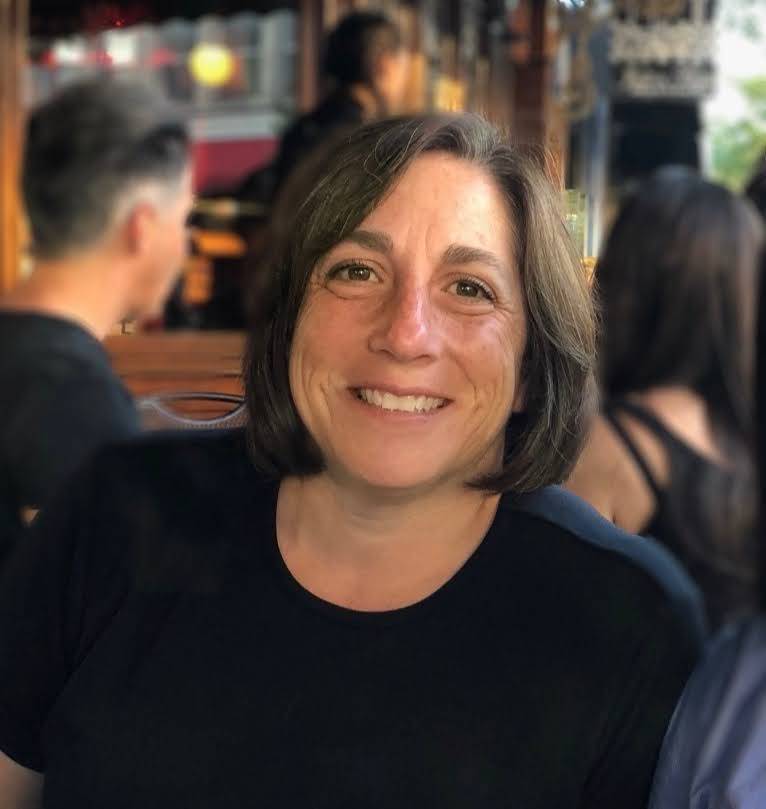 We wanted to use the business as a tool to alleviate poverty.

What motivated you to start Buttercup & Joy?
I was away for the weekend with my sisters and cousin, and we went into a gift shop where I saw bracelets and necklaces accompanied by inspirational message cards. I had seen things like this before, but none of the messages resonated with me. And here again, none of the messages spoke to me. They seemed like they were written by a corporation, not someone with lived experience, and I thought, I can do better than this. I can write from my heart, from my experiences, and let people know that I understand their struggles, that there is hope and that they are not alone.

What motivates you or gives you joy in life or in business?
Since starting Buttercup & Joy I have met so many people who have shared their mental health journeys with me. I feel very grateful that they are comfortable with me and trust me with that information. Their stories inspire me and reinforce my commitment to spreading mental health awareness. No one should be embarrassed by their mental health. And no one should have to go it alone.
Have you had to overcome any significant barriers in business or in life, and how did you manage to conquer them?
The hardest thing I've had to do is watch someone I love struggle with their mental health because no matter what I did, I could not help them. I gave them all the resources I could find - therapists, psychiatrists, group programs, school considerations, another dog(!) - and for a time, nothing helped. I just had to sit and watch and wait. Eventually I started to take care of myself. I reached out to an acquaintance who had a similar experience, I confided in a few friends, I went for walks, read books and I began to embrace life as glass half-full.

... I hope to make an impact on the mental health community and help those who are struggling to find joy and realize that they are not alone.
What are your hopes for the future?
Professionally, I hope to make an impact on the mental health community and help those who are struggling to find joy and realize that they are not alone.
Personally, I hope that my children live the lives they want and that they call me every now and then to just say hi.
What is the one word that describes you the best, and why?
I have been told that I am the funniest woman in town. I have also been referred to as lovely.
Launched in 2020, TheWMarketplace is a nationwide e-commerce marketplace for women-owned businesses to sell their products and professional and personal services. Offering favorable terms to its sellers, it also is a supportive community of women entrepreneurs that have access to learning opportunities through the trademarked HER-Commerce™ programs. With over 500 women-owned businesses selling 4000+ products and services ranging from home goods to coaching, in over 35 states, TheWMarketplace empowers shoppers with a new way to find the communities they want to support, including Black-woman owned, Latina-owned, AAPI-owned, Veteran woman-owned, and more. The Her Story Q&A is one benefit TheWMarketplace provides to sellers.