With 20 years of experience in personal training, fitness and wellness expert Kara Sandoval shares how her own needs around healing have shaped her deeply empathetic and compassionate approach to her clients' wellness. Kara also shares how owning her own businesses gives her the freedom to manage her schedule and dedicate time to her passions for animal welfare and her own continuous learning - and how she is learning to live in bliss, rather than in survival.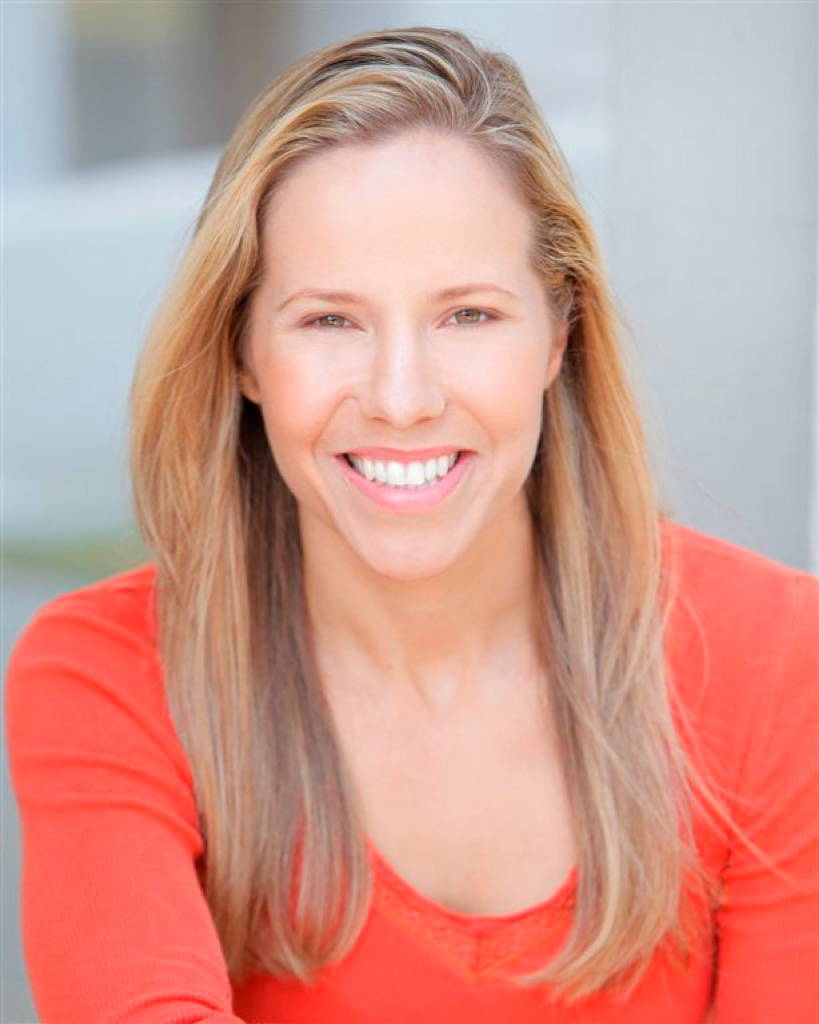 I am inspired to empower people through knowledge of their own spirit, body, and mind to access wellness.
Why did you start your business? What motivated or inspired you?
I was motivated to start my business so that I could serve others through the power of strength and movement. I am inspired to empower people through knowledge of their own spirit, body, and mind to access wellness.

What is something you know now that you wish you knew when you started your business?
I wish that I had known that my journey was about healing myself first, not just holding space for everyone else.
Why did you decide to join The WMarketplace?
I joined WMarketplace because it is for women, by women and in hope that it would allow me to thrive and help others.
What has been the most challenging part of getting your business up and running?
I think for me, it's my struggle with self worth. It's very hard to ask people more than once to help or to recommend clients, or for referrals. This has been my life's work: leaning into self love, acceptance, and figuring out how to serve, offer myself in service and still feel authentic, and believe I deserve it.
What has been the most exciting or rewarding part of owning your own business?
Freedom! For me, freedom is the ability for me to practice what I preach with regard to self- care. There are many pieces of this, including volunteering (I am on the board of an animal rescue organization), reading, learning, growing, healing trauma, going on retreats, and learning about plant medicine. It's also important for me to have the ability to say who, what, when, where, and how much I am doing any of these things at any time. I am also gearing up to do only online coaching which will allow me to travel more with my dogs.
Can you identify a moment in your business that was pivotal in your success? An "AHA!" moment(s)?
I knew from the beginning that I was destined to serve people and animals because my heart has always been there. But with a childhood of survival, it has been difficult to break out of functioning in survival mode. Just this year, I realized that I live paycheck to paycheck because that's the story my parents told me: "If you aren't working 60-80 hours a week and miserable, you are worthless and lazy."
My "AHA! Moment" came recently, as I was coaching a clinic that works with horses. I realized that I never look to the future, or even plan for it because I am too busy surviving in the "now". This question arose for me: "What would it look like to thrive in bliss? And what do I really want?" As I ponder these questions, I know there is a shift that is coming that involves incorporating animals to help with healing. I have no idea what that will look like for me, but I wholeheartedly believe that I am doing what my soul is calling. And I know I am also calling in those who want more than just superficial wellness, but are looking for actual healing.

This has been my life's work: leaning into self love, acceptance, and figuring out how to serve, offer myself in service and still feel authentic, and believe I deserve it.
How long have you been in business and has your business changed since you started it?
When I started, I think like most trainers, I was in a gym all the time. BUT, with covid, of course that changed everything. I know I have always been different in my approach to training because I always do a check in, and incorporate grounding practices (meditation or breathing exercise) to help my clients show up for themselves. I have noticed that often they don't really know how they feel or why they feel the way they do.
After covid, I switched to my own studio in my backyard and online and this has allowed a private, more personal approach to wellness. It has allowed me to naturally coach more holistically, and address things that would seem uncomfortable in front of other people. My space is a safe space for anyone, no matter who they are, how they feel, how they look. It's a space to feel loved, heard, and seen.
Do you have items, photos or mementos on your desk that inspire you each day? What are they?
My entire house is full of crystals because I really love them. I love what they mean, and can mean. I love how they feel, and how my purpose and ceremony around a full moon, or new moon charges them and then charges me. I love paintings of strong women and animals and my house is full of Kimberly Weber paintings or postcards. If you haven't heard of her, she is a soul-changing artist for me. Her artwork is alchemy, setting my soul on fire.
Two quotes that are particularly meaningful to me are: "Self talk isn't just self talk, it's self prophecy." and "God give me eyes to see myself the way you see me, so I can see the world the way you see it."
Thank you, Kara for sharing your insights and vision for your inspiring business!
SHOP bEYOND THE GYM WELLNESS
Launched in 2020, TheWMarketplace is a nationwide e-commerce marketplace for women-owned businesses to sell their products and professional and personal services. Offering favorable terms to its sellers, it also is a supportive community of women entrepreneurs that have access to learning opportunities through the trademarked HER-Commerce™ programs. With over 500 women-owned businesses selling 4000+ products and services ranging from home goods to coaching, in over 35 states, TheWMarketplace empowers shoppers with a new way to find the communities they want to support, including Black-woman owned, Latina-owned, AAPI-owned, Veteran woman-owned, and more. The Her Story Q&A is one benefit TheWMarketplace provides to sellers.