Susan Gates, October 3, 2022
Stop Chasing Rabbits and Start Funding Your Business!
If you are paying attention to what women entrepreneurs are talking about, you will notice a few consistent themes. Entrepreneurship is lonely and lacking community, and finding capital to build your business can be its own full-time job. When Kate and I started The WMarketplace, in the spring of 2020, we leaned on each other and on Kate's legendary networking skills to create community. But something seemingly straight-forward, establishing a bank account that could support our growing business, was a time-consuming challenge. We have cycled through three banks now, looking for the right combination of all the services we need, access to credit, and the ability to grow with us. And when it came time to look for the best investment option, well, that was a whole other challenge.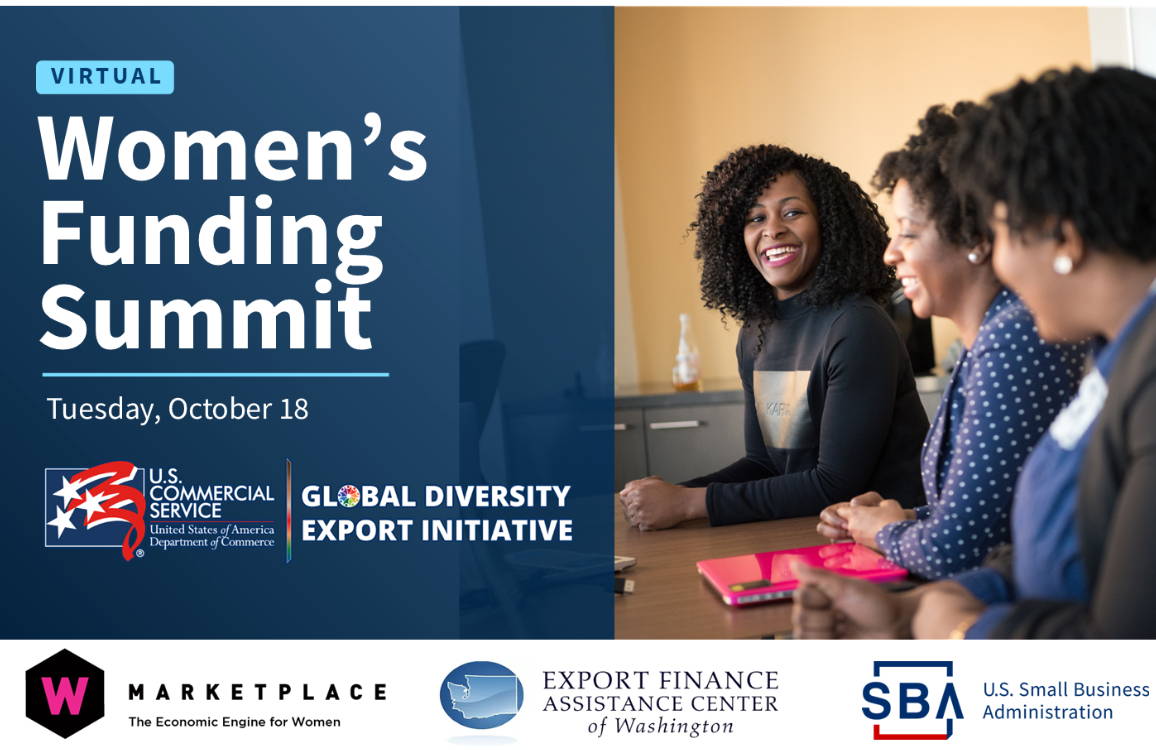 Join us October 18 for a virtual funding summit!

If you are just getting started, in growth mode, or looking for a significant investment in your business, it can be really difficult to even know where to start. You can spend a lot of time on Google and head down a lot of rabbit holes, only to discover that promising option really isn't a good fit. And there are a lot of businesses out there making a lot of promises that are hard to check out while you are simultaneously running your business. So, when we were talking with our partners at the U.S. Department of Commerce about the most important issues facing women-owned businesses, this was a no-brainer. We agreed quickly that our next event would need to be around access to capital and bringing together as many resources as possible, on one day, so that women can learn about a range of options – without going down any rabbit holes!
Please join us on October 18, from 9am to 2pm pacific, for a virtual funding summit to learn about funding, financing and investment options from eight different organizations. Check out the agenda to see which track is best for you – are you just getting started? There are options for you. Are you in rapid growth mode or poised for the next level? There are options for you, too! You don't need to attend every session, just those that are the right fit for your business. We know that entrepreneurs rarely have five hours to devote to any one thing, so find the sessions that will be most impactful for you.
But the best part? This is not going to be another "talking head" conference where a financial institution rattles off all the services they offer and you try to understand whether or not it will actually work for YOUR business. Instead, we are pairing eight funders with eight women-owned business who successfully have been funded and grown their business with their capital or investment services. We are having conversations about what that actually looks like and what the experience has been like for the businesses. Yes, you will learn about their services, but more importantly, you can understand what it is like from the perspective of a business like yours to partner and grow using different forms of funding. And maybe you will be inspired to take your business to the next level using a capital resource you never even knew existed. Along the way, you just may find some other women-owned businesses to add to your network – and address your need for community.
This nation-wide event is virtual and free to attend. And we can't wait for you to join us. For details on the speakers and schedule, and your free ticket, please click here. If you have any questions about the event, please feel free to email me at Susan@TheWMarketplace.com. We can't wait to see you there!
Join us! Click below to get your free ticket for the Women's Funding Summit!
Launched in 2020, TheWMarketplace is a nationwide e-commerce marketplace for women-owned businesses to sell their products and professional and personal services. Offering favorable terms to its sellers, it also is a supportive community of women entrepreneurs that have access to learning opportunities through the trademarked HER-Commerce™ programs. With over 500 women-owned businesses selling 4000+ products and services ranging from home goods to coaching, in over 35 states, TheWMarketplace empowers shoppers with a new way to find the communities they want to support, including Black-woman owned, Latina-owned, AAPI-owned, Veteran woman-owned, and more. The Her Story Q&A is one benefit TheWMarketplace provides to sellers.